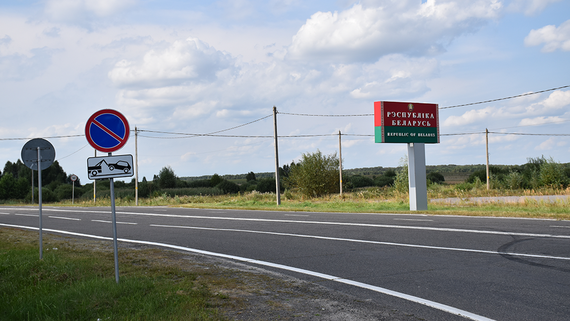 The situation on the Belarusian-Ukrainian border has stabilized. This was announced by the official representative of the Gomel border group of the State Border Committee of Belarus Andrei Bychenko on the air of the ONT TV channel.
"The situation on the section of the state border guarded by the Gomel border group has stabilized," he said.
However, the situation continues to be tense, Bychenko added. According to him, the border guards are faced with provocations that are "blatantly boorish." At the same time, the Belarusian service reacts calmly to them and continues to guard the border, Bychenko stressed.
At the end of May, the chairman of the State Border Committee of Belarus, Lieutenant General Anatoly Lappo, announced the strengthening of maneuver groups on the border with Ukraine with mortars and armored vehicles. He added that the border infrastructure "will continue to improve."
In January 2023, President of Belarus Alexander Lukashenko signed a decree on protecting the state border in 2023, according to which the main efforts will be focused on the Ukrainian direction.
In October 2022, the Belarusian leader announced increased external threats from Ukraine and the West. In particular, he claimed that Kyiv was working on opening a second front on the border with Belarus.
In the course of his address to the Belarusian people and the parliament, the president of the republic stated that the West was preparing to invade the territory of the republic. In May, the former Deputy Minister of National Defense of Poland, General Waldemar Skrzypczak spoke about Poland's preparations for an "uprising in Belarus." Lukashenka responded to this with the words "let them come", emphasizing that the country is ready for such threats.