Benjamin Biolay at the heart of a scandal in French football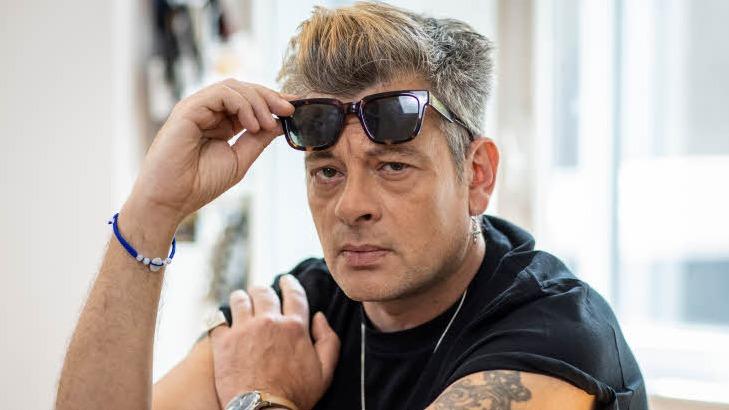 The actor is in the cast of Fevera series from the creator and director of dark baronsoon filming for Canal +.
After politics Eric Benzekri And Ziad Doueirirespectively screenwriter and director of dark baron , tackle communication. A project all the more exciting as it takes place in the world of football, rarely addressed in French fiction – we remember North bend, of happy memory, on Arte -, and a football in full media scandal with spin doctors in the key.
There is no doubt that they will be able to breathe into this series in 6 x 52 minutes for Canal +, whose filming will begin on March 13 for four months in Paris, in the Paris region and in Dijon, the same authenticity as in fiction with Kad Merad. An extremely documented work on the merits – Eric Benzekri was from the seraglio. And realistic in form. " I chose to favor a moving camera to make the dialogues more fluid and sets that avoid clichés, especially for the scenes shot in institutions.then indicated Ziad Doueiri.I stayed close to the actors, as if we were inside the characters' heads. The watchword was energy. »
Round ball
The comedians ? Nina Meurisse (seen in Mixed And black hearts on Prime Video), Ana Girardot(Ghosts, The flame ) And Benjamin Biolay (Rebecca ), more and more present on the small screen and whose taste for the round ball is known. The pitch? "As at the end of each Ligue 1 season, the great French football family is celebrating its heroes: smiles, selfies, awards – it's UNFP Trophy evening. Everything changes when, in front of the cameras, Fodé Thiam, the star of Racing, gives a violent headbutt to his trainer and calls him a "dirty toubab". "Toubab" means "white" in Wolof. Stunning: the media storm can begin. Called to the club's bedside, Sam Berger, a talented communicator but devoured by her hypersensitivity, feels that this time the crisis will not be swept away by a new, more selling scandal… ".
This original Canal + creation is produced by Quad, to whom we owe Vortex Or The Fighters .