Benjamin Castaldi confides in his financial situation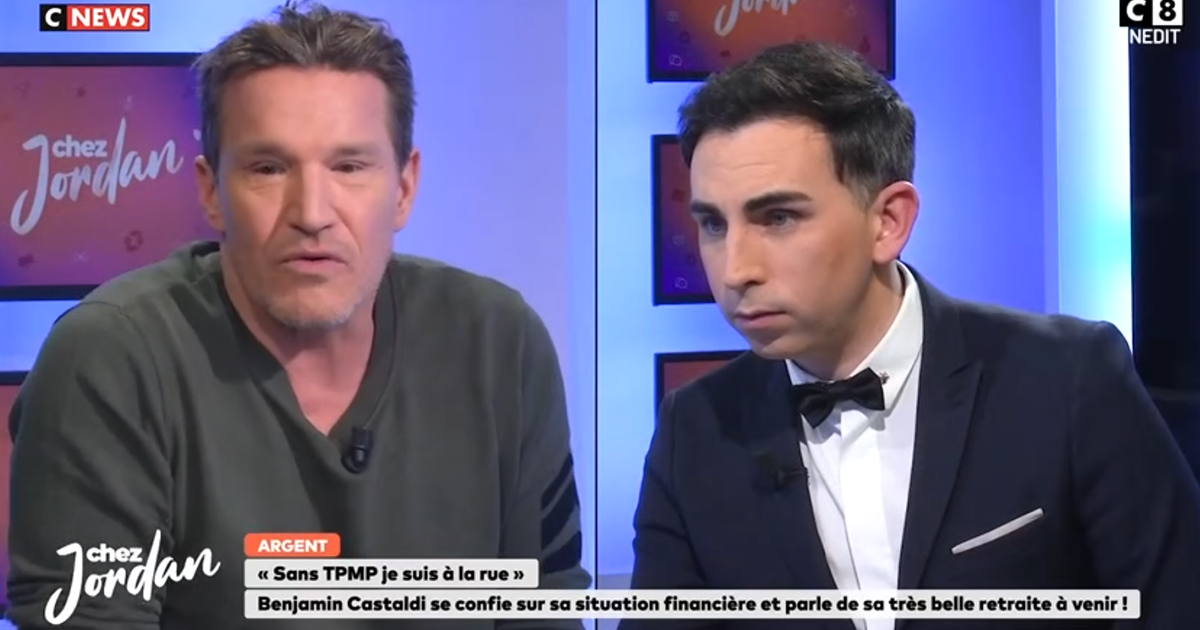 VIDEO – Regular columnist and occasional host in "Touche pas à mon poste!" on C8, he returns to the state of his finances in the program "Chez Jordan".
Finances and pensions are the subject at the heart of the news in this day of mobilization what is March 7, 2023. Invited this morning on the set of "Chez Jordan", Benjamin Castaldi indulged in a few pecuniary confidences.
Formerly at the head of the programs "Loft Story" and "Nouvelle Star" on M6 then of the first eight seasons of "Secret Story" on TF1, Benjamin Castaldi is today a columnist in " Do not touch My TV! » . Every week, he comments on the news alongside Matthieu Delormeau, Valérie Benaïm and even Guillaume Genton against Cyril Hanouna. This is his only professional activity, as he confirms to Jordan De Luxe: " Whether "TPMP" stops, I'm not going to lie to you, it's a disaster. Whether "TPMP" stops, two months later, I'm on the street".
SEE ALSO – Giovanni Castaldi: "At the beginning of my career, I was attacked on my last name"