Benzema and Varane trained separately (again)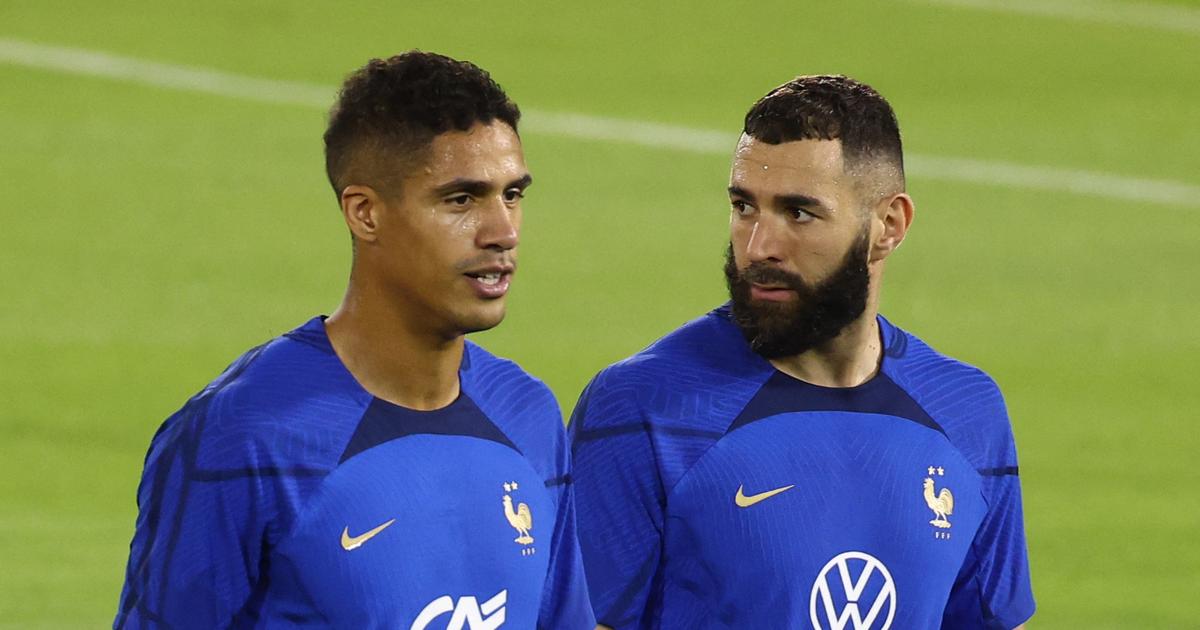 The France team trained behind closed doors this Friday in Doha. Still without two of its executives.
Special Envoy to Doha
The pressure is mounting for the France team four days before their entry into the running against Australia at the World Cup (8 p.m., TF1). For the first time since their arrival in Doha on Wednesday evening, the defending champions trained out of sight in their Jassim Bin Hamad stadium at 7 p.m. (2 hours less in France), after dark and the (slightly) cooler heat (28 degrees).
Inevitably, all the questions were turned towards the state of health of Raphaël Varane and Karim Benzema, spared since the start of the preparation started Monday at Clairefontaine and who did not do the collective session Thursday evening at the same place, but this time in public.
Really not reassuring 4 days before the start of the Blues
Read also"We will have to discuss it": Rabiot's evasive answers on his positioning on D-4 from France-Australia
And after a new training, the doubts remain numerous because the two former friends of Real Madrid sweated on the sidelines of their partners after starting the warm-up with them according to L'Equipe.
Read also"We are all hungry": Lucas Hernandez expects "warrior" Blues against Australia
Four days before the start, it is difficult in these conditions to imagine them starting against Denmark. The opposite would be surprising even if there are still three training sessions. But what about the risk involved? And the message sent to the rest of the group, which began preparation since Monday at Clairefontaine? If the speech of the staff remains optimistic, difficult not to ask questions. What Didier Deschamps feared, namely a polarized attention on elements in the recovery phase, is happening.
Since 1930, all the courses of the Blues at the World Cups?