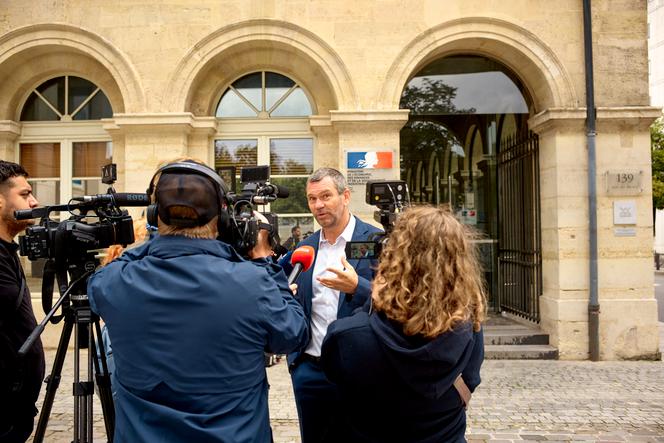 On the menu for the political and economic back to school: inflation in supermarkets and prices that do not slow down quickly enough on the shelves. The government met, Wednesday, August 30, the distributors, before giving the floor to the industrialists, Thursday. Alexandre Bompard (Carrefour), Michel-Edouard Leclerc (E.Leclerc), Thierry Cotillard (Intermarché)… Most of the big bosses of the heavyweights of the distribution moved to Bercy to inform Bruno Le Maire, the Minister of l economy, and Olivia Grégoire, the Minister Delegate for Trade, of their annoyance towards large multinationals. They had undertaken to return to the negotiating table in order to readjust their tariffs taking into account the decline in the prices of raw materials in recent months.
As a preamble, the government asked distributors to continue their efforts on their anti-inflation operations, "with more references and more visible price reductions, this until the end of [2023] », says Jacques Creyssel, general delegate of the Federation of commerce and distribution (FCD), who took part in the exchanges. All agreed. Many of them had also anticipated the call, by communicating, before this meeting, on the extension of the number of products of their price blocking or reduction operations and on the extension of their anti-inflation baskets until the end of the year.
So much ammunition that allows them to demonstrate that opposite, the manufacturers of big brand products have not played the game. discussions on their tariffs, but under very restrictive conditions. "Fifty out of the seventy-five manufacturers refused to answer", reports Mr. Creyssel. As for those who agreed to rediscuss, they proposed "temporary price reductions on some references and on products that sell less well"continues the representative of the signs.
"A direct impact effort for purchasing power"
He cites, without naming her, a "large foreign multinational"Who "has agreed to lower its prices on three references among the three hundred that it markets". He concludes that, failing to have negotiated, the companies "pretended" to avoid being bullied. Accused of playing the clock, and under pressure from Bercy, some, among the seventy-five manufacturers, finally agreed, in mid-June, to make a promotional effort on a set of references from the summer.
You have 55.53% of this article left to read. The following is for subscribers only.