Bertrand Chameroy arrives naked on the set of "C à vous" during France-Australia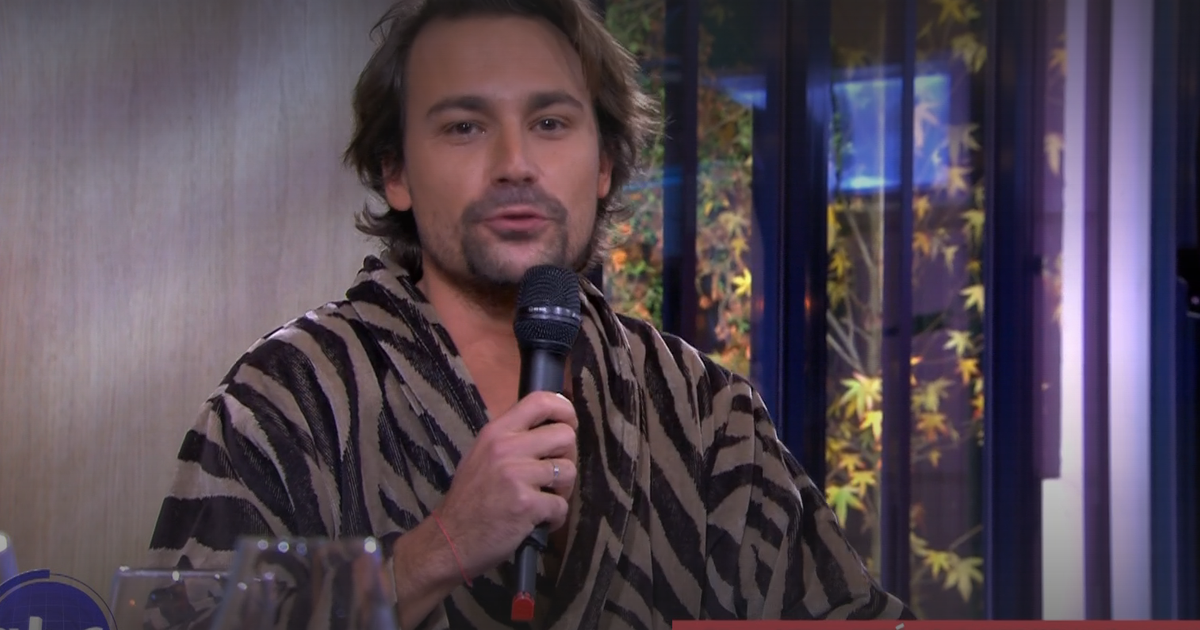 VIDEO – The columnist undressed live on France 5 in front of Anne-Elisabeth Lemoine and her guests, hilarious.
"Yes I know Patrick, it leaves you dreaming. It's not the loss leader of the year, but we do what we can". These are the naughty words spoken by Bertrand Chameroy while he drops the shirt or rather the striped bathrobe this Tuesday, November 22 on France 5. For a few minutes, the columnist will be naked, or almost, on the set of "C à vous". The reason given is the possible loneliness of the set in the face of the audiences which promise to be weak. Indeed, facing all the talk tonight, France's first match of The World Cup in Qatar broadcast on TF1. Cyril Hanouna has no not even animated "Don't touch my post" on that particular date. Benjamin Castaldi took control of the show for an evening on C8.
"I can do the chronicle naked, it will shock no one"
"But are you really doing a live show Babeth?" Bertrand Chameroy attacks when he arrives on the set of "C à vous". At this time, her bathrobe is still in place. "But are you aware that Les Bleus are playing their first World Cup match? Concretely, we make a program watched by four and a half people. Apart from my mother, whom I greet, there are very few of us.. The host tries to reassure her guests Lara Fabian and Alice Diop came to promote their books and movies respective.
"People are in front, we can do what we want. If there is one night where you can afford everything, it's today. adds Bertrand Chameroy who then launches "I can do the chronicle naked, it will shock no one". No sooner said than done. The chronicler removes the top and bottom: "Go damn for damn, I'm dropping the bathrobe". The lower part of his body is blurred on the screen. Fortunately on the set, modesty is maintained because the comedian actually wears a skin-colored jumpsuit. Bertrand Chameroy's ABC continues until a new interruption: "I've been told that it's half-time of the match! Welcome to all TF1 viewers who join us. Stick with us because the game is not going to resume by the end of "It's up to you". We are very well here, there are great guests and above all there are no ads". Public service requires.