Bertrand Chameroy pays Christophe Beaugrand and his broken English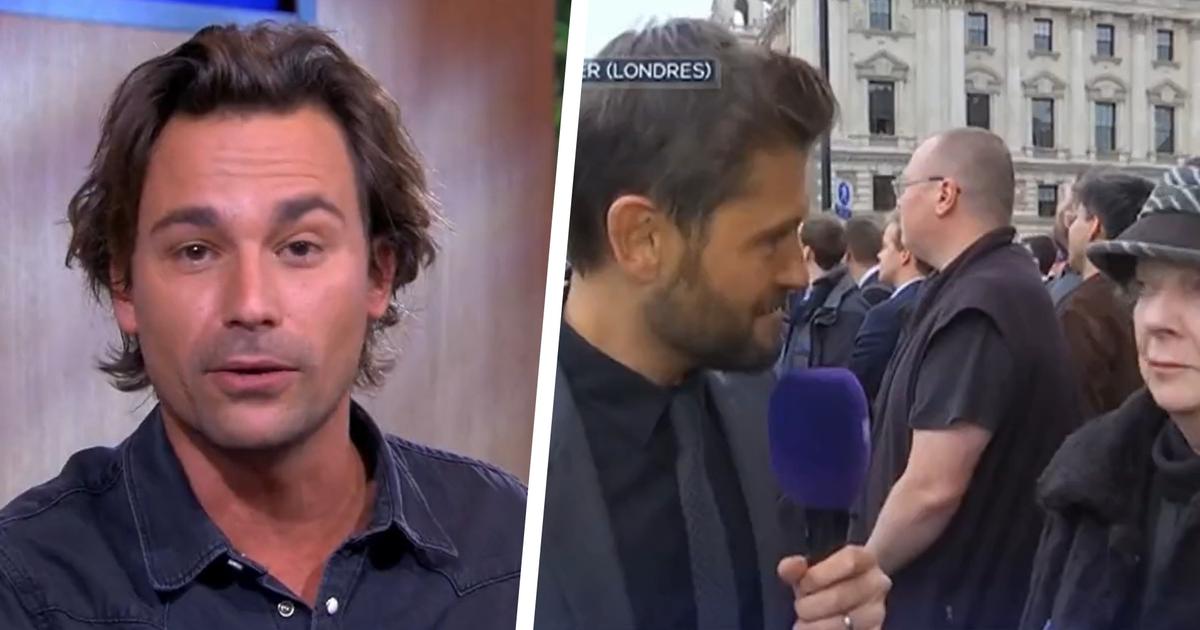 VIDEO - The columnist of "C à vous" made fun of the efforts of the host-journalist of LCI to be understood in the language of Shakespeare.
The Queen's funeral and her live hours? A gold mine for Bertrand Chameroy, who holds a humorous column every evening of the week in "C à vous", causing the host to laugh loudly Anne-Elisabeth Lemoine. The 30-year-old notes the excessive use of the term "exceptional" on BFMTV. As for TF1, it is amused by the channel's choice to have sent to London as a special envoy Christopher Beaugrand.
Read alsoThe actress of Grey's Anatomy Sandra Oh spotted at Elizabeth II's funeral
"Hi Stéphanie, did you arrive very early?"we see the LCI host-journalist ask a British sexagenarian in front of Westminster Abbey, where the funeral of Elizabeth II took place. Christophe Beaugrand even puts a British accent on the "t" in earlier. The special correspondent multiplies the good ideas and points the microphone towards a baby, then towards a young woman disguised as Bugs Bunny, particularly uncomfortable.
Read alsoFuneral of Elizabeth II: what audience for special editions of French television?
At the end of his column, Bertrand Chameroy fires an arrow at one of his favorite targets: CNews. He explains that a guest, journalist and columnist Marc Menant, was present for at least nine hours on the channel to comment on the day of the funeral! "Obviously paid monthly, they decided to make the most of it..."