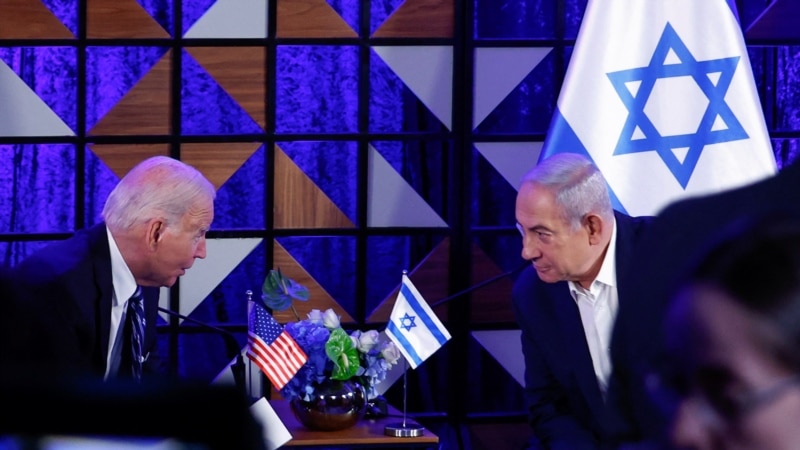 US President Joe Biden confirmed that he had asked Israeli Prime Minister Benjamin Netanyahu to pause the hostilities in the Gaza Strip. This is reported by "Voice of America".
Earlier on Tuesday, the publication Axios reported with reference to two American and Israeli officials that Biden, in a telephone conversation with Netanyahu on Monday, proposed to declare a ceasefire for three days in order to free some of the hostages.
Journalists asked Biden a clarifying question whether it was really about three days, but he did not comment on it.
According to Axios, the United States, Israel and Qatar are discussing a plan in which the radical group Hamas (a recognized terrorist organization in the United States and a number of other countries) will release 10-15 hostages and use the pause to verify the identities of all the hostages and compile an accurate list of those it holds
Netanyahu, as told by Axios interlocutors, told Biden that he opposes such an option, as he does not believe Hamas and believes that the group will not fulfill its part of the deal.
Yesterday, the Prime Minister of Israel said that a truce is impossible without the release of all Israelis held hostage by Hamas.
According to a CNN report with reference to the Israel Defense Forces, plans for the release of hundreds of hostages are being developed by the CIA together with Israeli intelligence and the military. On Tuesday, CIA Director Bill Burns, entering his trip to the Middle East, discussed the issue of the release of the hostages with Chief of the Israeli General Staff Hertz Haleva.
With the increase in the number of civilian victims of Israeli bombing and fighting in Gaza in response to the attack by Hamas militants on Israel on October 7, the number of calls for a ceasefire is also increasing. The United States, not supporting the end of Israel's operation against Hamas, advocates a humanitarian pause in hostilities to negotiate the release of hostages and the delivery of humanitarian aid to Gaza.
According to the latest data from the Hamas-controlled Gaza Ministry of Health, more than 10,000 people died in the sector, of which 4,800 were children. There is no independent confirmation of these data.
Losses on the Israeli side exceed 1,400 people. 241 Israelis are held captive by jihadists.