Biden decided to put tanks in Ukraine in the last days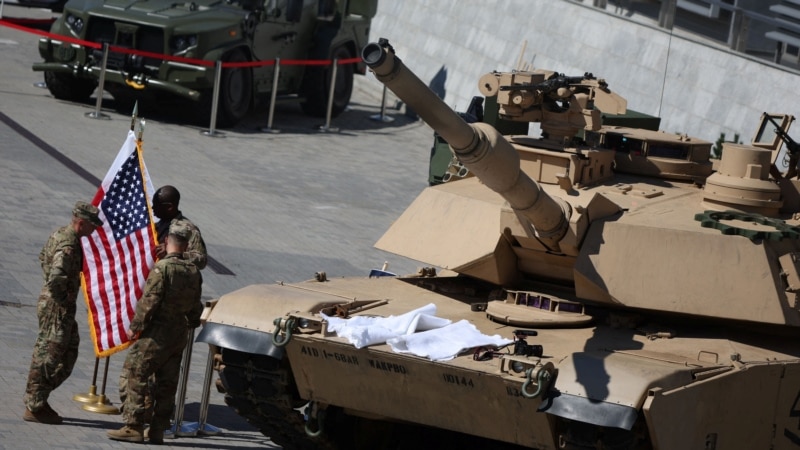 The decision to deliver American Abrams tanks to Ukraine was made by US President Joe Biden in recent days primarily to demonstrate the unity of the Western allies in their support of Ukraine, which reflects Russian aggression. The New York Times writes about this based on interviews with American and European officials.
Until recently, President Biden refrained from sending American tanks to Ukraine, following the recommendations of the American military command, which believes that Abrams tanks are complex equipment that requires thorough training of crews for its operation, it requires special care and maintenance, which is hardly possible to provide in the conditions of the war in Ukraine. Not only that, the lighter European-made tanks are more suitable for combat operations in the east of Ukraine and it is much easier to organize their delivery. The Pentagon made relevant statements three days ago. President Biden's position changed after a telephone conversation with German Chancellor Scholz last week, during which the German chancellor said that Germany is ready to hand over Leopard tanks to Ukraine if the US supplies Ukraine with Abrams tanks. As one of the interlocutors of the New York Times says, the Pentagon did not realize that the Europeans were afraid to be the first to take steps that could provoke retaliatory actions by Russia. They wanted to be sure that they were acting together with the USA. The decision to send tanks was primarily a political one.
Opinions of military experts about whether Western tanks are capable of having a significant impact on the course of hostilities differ. According to many, high-precision missiles of the HIMARS type are a more effective weapon. But as Evelyn Farkas, who held a high position in the Pentagon during Barack Obama's presidency, said in an interview with the New York Times, "our military leaders should have approved the delivery of Abrams tanks to Ukraine a long time ago in order to convince Germany that for the United States, collective security is above all else." .
The Pentagon does not give an exact date for the start of tank deliveries. The contract for the production of tanks will be concluded with General Dynamics. Their production and training of Ukrainian crews will take several months. The USA plans to transfer 31 tanks to Ukraine. Germany and Great Britain announced their readiness to supply Kyiv with 14 tanks of their own production.