Biden justified the ICC decision on a warrant for the arrest of Putin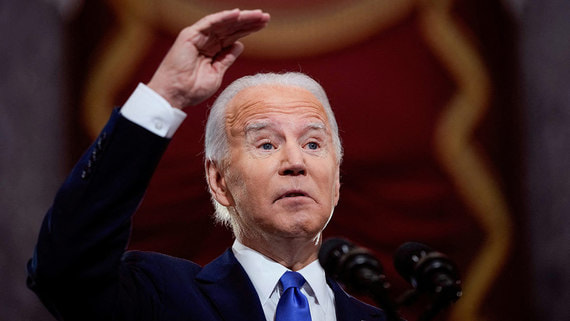 US President Joe Biden called justified the decision of the International Criminal Court (ICC) on a warrant for the arrest of Russian President Vladimir Putin and children's rights commissioner in the Russian Federation Maria Lvova-Belova, writes Reuters.
"Well, I think it's justified," Biden said, commenting on the ICC's decision.
At the same time, the US President recalled that Washington does not recognize the competence of the ICC, but called the court's decision a "strong position." The United States has also concluded that Russian troops committed war crimes in Ukraine and supports bringing those responsible to justice, Reuters notes, citing a statement from a State Department spokesman.
Decisions of the International Criminal Court have no legal force and are void, Kremlin spokesman Dmitry Peskov said March 17, commenting on the ICC decision to issue an arrest warrant for the Russian president and the children's rights commissioner.
"I have a lot of questions regarding the decision of the ICC. In this regard, here is what I would like to tell you. We consider the very formulation of the question outrageous and unacceptable. Russia, like a number of states, does not recognize the jurisdiction of this court. And, accordingly, any decisions of this kind are null and void for the Russian Federation from the point of view of law. This is the only thing I would like and could say about this decision, "Peskov told reporters.
The official representative of the Russian Foreign Ministry, Maria Zakharova, stressed that the decisions of the ICC have no meaning for Moscow, and possible arrest warrants are legally void.
Andrey Klishas, ​​head of the Federation Council Committee on Constitutional Legislation and State Building, agreed with Zakharova. According to him, the ICC warrant has no legal basis and consequences. "Now the jurisdiction of the ICC is not recognized not only by Russia, but also by a number of member states of the UN Security Council. Having made such an absurd decision, the ICC embarked on the path of self-liquidation," he concluded.
The International Criminal Court is the court of last resort for serious international crimes. It was established under the Rome Statute signed in 1998. Russia has signed but not ratified it.