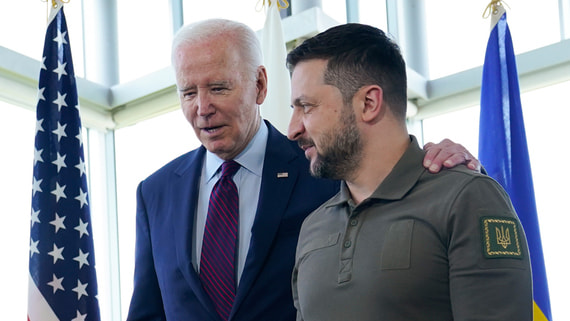 US President Joe Biden will meet with Ukrainian President Vladimir Zelensky on September 21 at the White House. This was announced by National Security Advisor to the American President Jake Sullivan during a press briefing.
"This will be their third meeting here at the White House, and it will obviously come at a critical time," he said.
Sullivan explained that next week there will also be a meeting at the level of defense ministers with the participation of allies, the purpose of which will be to agree on further steps to provide military support to the Ukrainian army. He also linked the meeting at the White House and talks with allies in Europe with the recent meeting between the leadership of the DPRK and Russia. Overall, allies are eager to support the Ukrainian counteroffensive, Sullivan added.
On September 12, Reuters, citing sources in Washington, reported that the Biden administration was close to approving the sending of long-range missiles filled with cluster munitions to Ukraine. We are talking about ATACMS tactical missile systems with a range of up to 306 km and GMLRS-controlled MLRS with a range of up to 72 km. Previously, it was reported that Zelensky and Biden would discuss the supply of long-range missiles at the UN General embly on September 19.
Ukraine has been carrying out a counteroffensive since early June. On September 4, Russian President Vladimir Putin called it "not a slippage, but a failure." During the plenary session of the EEF, he said that Ukraine has no results, while the losses of the Armed Forces of Ukraine since the beginning of the counter-offensive have already amounted to 71,500 people.