"Bigflo's tears were a very special moment"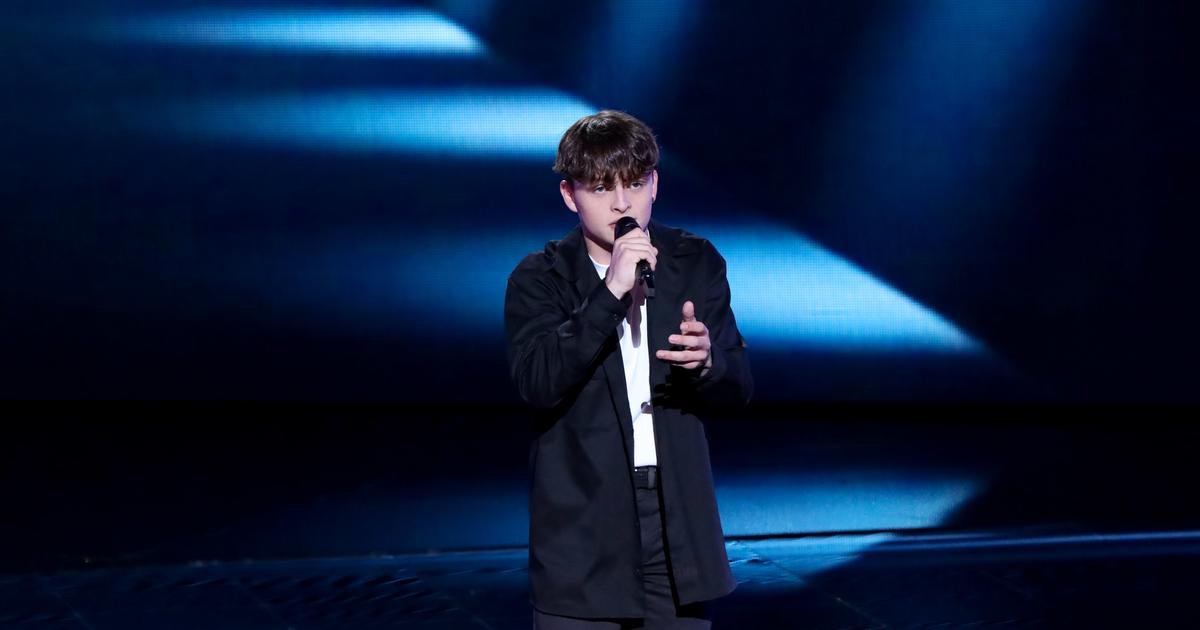 INTERVIEW – With his interpretation of Bitch, written and composed by the coach brothers, the young talent of the TF1 competition caused emotion. The opportunity for him to come back to this remarkable blind audition.
"An observant rapper", kezako? At the age of 19, Elio embarks on the unknown and joins the adventure of the twelfth season of "The Voice". If singing is not his favorite field, this Montpellier student in STAPS discovers that rap has its place in the singing competition. Facing the 5 coaches, this young performer **** of Bigflo and Oli. A risky but profitable bet since he was able to seduce the siblings at the origin of this singular title as well as Zazie. Precocious, Elio began to write and compose his texts at the age of 12. "A need to exult", after the death of the father of his best friend in a fire. A melancholy feather, the duality of a "sincere character and the other more egotrip"the talent looks back on his passage which made Bigflo's tears flow.
Read also"Vianney saved my life": the heartbreaking secrets of a talent from "The Voice"
THE FIGARO. – How was your participation in "The Voice" decided?
Elio. – I didn't register for the casting because I didn't think "The Voice" would be suitable for me as a rapper and not a singer. But someone from production saw one of my videos and sent it to Bruno Berbères (editor's note casting director.)
Did you hesitate when you were contacted?
No, when I had the opportunity I couldn't refuse! (laughs) I think it's a great springboard for media coverage, contacts and experience. I was not reluctant to participate but I accepted that I had little chance of being selected. Some of my friends tried to sign up for 'The Voice'. Objectively, I found them more talented than me in singing but once the castings started, I understood that my universe could find a place.
What state of mind were you in before going on stage?
I had only one goal: to try, from behind the scenes, to find my father in the audience to be sure not to meet his gaze during my time on stage. I didn't feel stressed because I had practiced a lot staring at the camera. During my performance, I was completely in my bubble.
How do your parents view your musical journey?
My parents have always been a great moral support. On the other hand, since college I have felt a real need for autonomy. I did a large part of my schooling in boarding school, I left at the age of 17 to cycle around Europe. I make it a point of honor to make my weapons, alone. This also translates into financial independence. This responsibility instills in me a sense of work and sacrifice.
Why did you choose to interpret **** of Bigflo and Oli?
It is an idea of ​​the musical director of "The Voice", Jérôme Maubert. At first my choice was more about a cover of The crowd by Edith Piaf. I was reluctant to interpret the title of a program coach in front of him but **** became obvious to me. This song touched me as soon as it came out. I listen to Bigflo and Oli a lot. In the end, it was a very good choice (laughs).



"I have never taken singing lessons"

Elio, rapper in "The Voice"
You speak of a reluctance, was it a risk taking to sing this title in front of their authors?
Personally, I wanted to choose a piece outside my usual register and take the opposite view. The crowd would have been a bigger risk with a different arrangement. But I might not have succeeded in standing out.
Bigflo said he was surprised by your interpretation. What were your intentions?
The strength of my universe is to make the lyrics feel as authentic and sincere as possible. For ****, I had to make the text as spoken as possible, as raw as possible before flying into this story-telling in its own right. The challenge was also to detach myself from the rhythm as much as possible to really tell the story in my own way.
Read alsoThe notebook of "The Voice": Zazie as boss, Amel Bent eclipsed by Bigflo and Oli in lack of vocabulary
How did you react when you discovered that Bigflo and Oli were the first to turn around?
I was so focused on the music that the information didn't pass through my mind! (laughs). I understood that something had just happened without paying attention to it. In the end, it was a great pride.
Bigflo couldn't hold back his tears…
I consume a lot of content where the brothers appear and apart from very rare moments, I had never seen Bigflo cry. Her tears were special. I understood that I had just succeeded in accomplishing something symbolic.
You confide that Zazie was your first choice, why did you change your mind?
Before the show, I had a lot of hope in Zazie's abilities to bring out my more sung voice and to give a real color to my voice. Even if her words moved me, I did not feel in her speech that she was going to bring me a fundamental training for singing.
What was your musical journey before "The Voice"?
Overall, I've been writing lyrics for seven/eight years and rapping for about four years. I never really got into singing, I don't take lessons. On the other hand, since the blind auditions I try to maximize my contact with different universes of rap. We can't get by in music if we don't combine several genres with each other.
What are the sources of inspiration for your lyrics?
My first writings are dedicated to the father of my best friend who died in a fire. I needed to exult. It made me more melancholy. Over time, I am deeply inspired by what I observe. Sometimes I walk a lot at night, in which we discover different human behaviors.
How do you see the rest of the competition?
Before the blind auditions, I felt great fear because I saw how much better the candidates sing than me and I was afraid of not being taken. Now I understand that I am offering something else, that I can stand out in another way. I no longer apprehend and live in the moment. Only with hard work and determination will I be able to defend myself.
What are your plans for the future?
I intend to change my university course after this second year of license in STAPS to direct me towards sociology or journalism. In parallel with "The Voice", I'm releasing an EP on March 16 Multi'Vers. Before that, a clip will be available from March 11. I will be able to share my universe with a wider audience. The work continues, I continue to write texts.