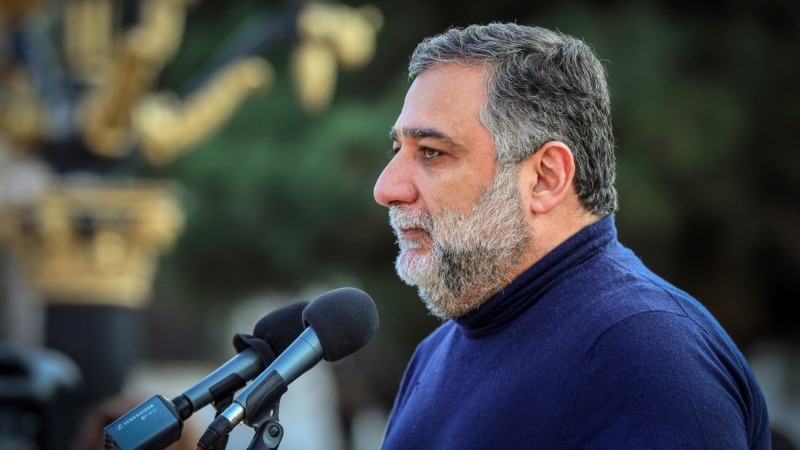 Ruben Vardanyan, a billionaire living in Nagorno-Karabakh, was detained by the Azerbaijani authorities when he demanded to leave the region. This was reported by his wife, the source of the Russian news agency T and TV presenter Tina Kandelaki. Later, this was confirmed by the Azerbaijani authorities.
His wife, Veronika Zonabend, told RBC that he was "arrested and taken prisoner" when he tried to leave the unrecognized Nagorno-Karabakh Republic with other refugees. The border service of Azerbaijan distributed a photo of the detention.
Vardanyan is an investment banker born in Yerevan, one of the key figures of the Russian stock market in the 1990s. Forbes estimates his fortune at one billion dollars. At the end of 2022, he renounced his Russian citizenship and moved to an unrecognized republic, heading its government.
Baku demanded that he leave. "The sooner this person leaves this region, the better it will be for everyone, first of all, the local population will suffer from this," said Azerbaijani Foreign Minister Jeyhun Bayramov. In February, Vardanyan was dismissed.
Vardanyan continued to live in the largest city of Karabakh, Stepanakerte (Azerbaijani name – Khankendy) and wrote about the blockade of the region by the Azerbaijani authorities on social networks. The last ego entries in X's social networks were made last week.
Last week, the sources of several Armenian publications claimed that Baku demanded from the Karabakh authorities the arrest of a wide list of public figures of the unrecognized republic, including former members of the government, this information was not officially confirmed.
In September, the Azerbaijani army launched an invasion of the region, which had not been controlled by the Baku authorities since the late 1980s. The Armenian authorities of the unrecognized republic capitulated and are participating in negotiations on the reintegration of Karabakh into Azerbaijan. This is accompanied by the exodus of the population, fearing ethnic cleansing.
The population of Karabakh was estimated at the beginning of the year at approximately 120 thousand people. On September 27, the Armenian authorities reported that up to 47,000 Armenians had already left the region. In July, the President of Azerbaijan, Ilham Aliyev, announced that Baku plans to relocate more than 150,000 Azerbaijanis to the region in three years.