black evening for Mbappé, between missed penalties and … injury two weeks from Bayern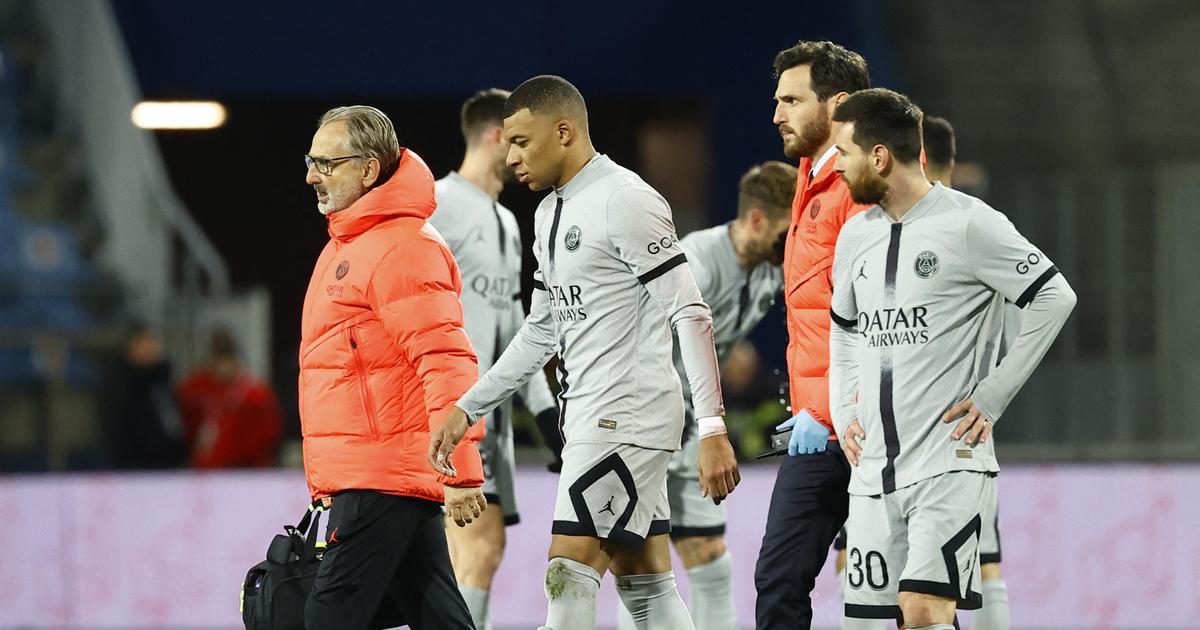 Hit in the left thigh, the PSG striker came out in the 22nd minute on Wednesday in Montpellier.
Kylian Mbappé, concern. Holder at the forefront of the Parisian attack in Montpellier (live here) this Wednesday, during the 21st day of Ligue 1, the crack of Bondy finally spent only 22 minutes on the pre. Visibly affected in the back of the left thigh, he tested himself for several minutes before sitting down on the Mosson lawn and asking for a change. After being examined by the capital club doctor, Mbappé was replaced by Hugo Ekitike before returning to the locker room.
Inevitably, the concern is on the side of PSG. Firstly because it is Kylian Mbappé, and then because the program which awaits the Rouge et Bleu in the coming weeks promises to be busy, with in particular the round of 16 of the Coupe de France in Marseille next Wednesday but also and mostly the round of 16 first leg of the Champions League against Bayern Munich, February 14, at the Parc des Princes. Needless to say that without "KM", it would be more complicated…
More info to follow…