Bloomberg: Deutsche Bank eyeing part of Credit Suisse's assets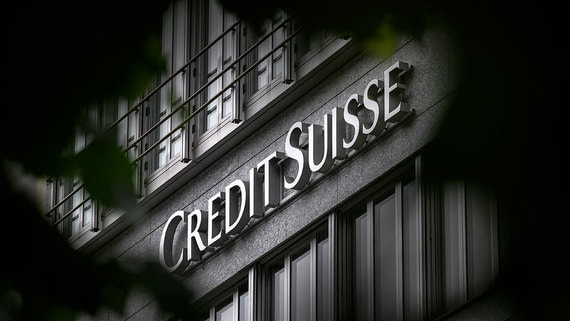 Deutsche Bank is eyeing some assets of the Swiss bank Credit Suisse, Bloomberg reported, citing sources.
According to the publication, Deutsche Bank is monitoring the situation in the group and is conducting internal discussions about what assets could be of interest to the bank, including if Credit Suisse is acquired by the Swiss financial holding UBS Group AG. But the German bank has not yet come up with specific proposals.
Discussions within Deutsche Bank are part of a work to assess the possible impact of the collapse of Credit Suisse. UBS is also considering the possibility of acquiring all or part of the assets – the takeover can occur at the insistence of the regulator.
Analysts at JPMorgan valued Credit Suisse's wealth management division at 10 billion francs and asset management at 1.4 billion francs in February.
On February 9, Credit Suisse published financial results for 2022. At the end of the year, the bank recorded a net loss of 7.29 billion francs (about $8 billion), which is the worst result since 2008. Against this background, the chairman of the board of directors of the bank, Axel Lehmann, refused to bonuses of 1.5 million francs ($1.6 million) for the first year of work in this position.
On March 15, Credit Suisse shares fell 30% during trading to trade at 1.56 francs ($1.7), according to data from the Swiss Stock Exchange. Papers by the end of trading only slightly won back the fall and closed in the red by 24.2%, trading at 1.69 francs ($1.8). For some time, due to a sharp drop, the exchange suspended trading in shares. Over the past year, the shares of the Swiss bank have fallen by 71.3%.
This is how investors reacted to the fact that its largest shareholder, the National Bank of Saudi Arabia, announced the impossibility of providing additional financial assistance. The chairman of the National Bank, Ammar Al-Khudayri, quoted by Reuters, named the main reason for regulatory restrictions that do not allow exceeding the threshold of 10%.