Boulogne-Levallois gets out of the trap of Pau-Orthez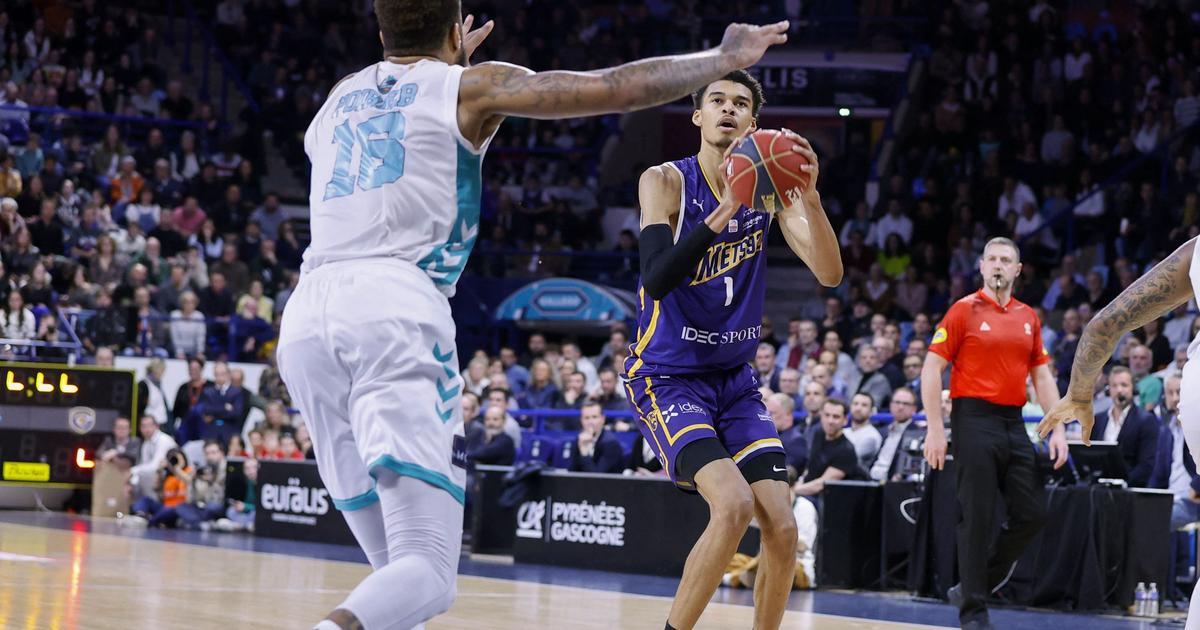 Boulogne-Levallois, heavily heckled, finally overcame a very catchy Pau-Orthez team (78-76) after a game that looked like a trap, Tuesday at the end of the 22nd day of Elite basketball. With this success, Wambanyama's teammates are nibbling behind in the Elite standings and are now two wins behind leader Monaco (16 against 18).
In a packed Pau Sports Palace, the Palois put up tenacious resistance to the team of the phenomenon Victor Wambanyama, who had to fight to win a 16th success of the season. The Metroplitans 92, who remained on two defeats in a row conceded to Monaco (107-76, in the Coupe de France) and Asvel (72-65, in the Leaders Cup), reacted well, carried by the inside-outside duo ( Wembanyama-Tremont Waters), 20 points each. Back on the floor after an absence for concussion protocol, the talented playmaker, player of the month for January, revived the Ile-de-France residents when they were badly embarked on this shock which kept all its promises.
"Wemby", best rebounder, blocker and scorer in the championship was limited by faults with only 7min28 sec of presence in the first period. In his absence on the floor, Elan Béarnais took the opportunity to take a six-point lead thanks to two winning shots from CJ Williams and Oniangue to lead 35-29 after an 8-0 inflicted on the Parisians in the middle of the 2nd quarter. A gap that culminated at +8 (45-37, 18th) thanks to yet another basket from Vitalis Chikoko who martyred the Mets racket. The Zimbabwean pivot was omnipresent on both sides of the field, decisive in scoring and in defense (24 pts, 6 rebounds in total) with spectacular counters.
But the Palois were probably in overdrive with this second quarter won hands down 27-21 and logically experienced a drop in speed which allowed Vincent Collet's team to pick up at the end of the quarter (61- 61), in the wake of Wemby returned to business (20 points, 9 rebounds in total). In an unbreathable "money time", the Mets took advantage of an award-winning shot from Waters (72-71, 37th) to never let go.