bouquet of works for the Nuit Blanche 2022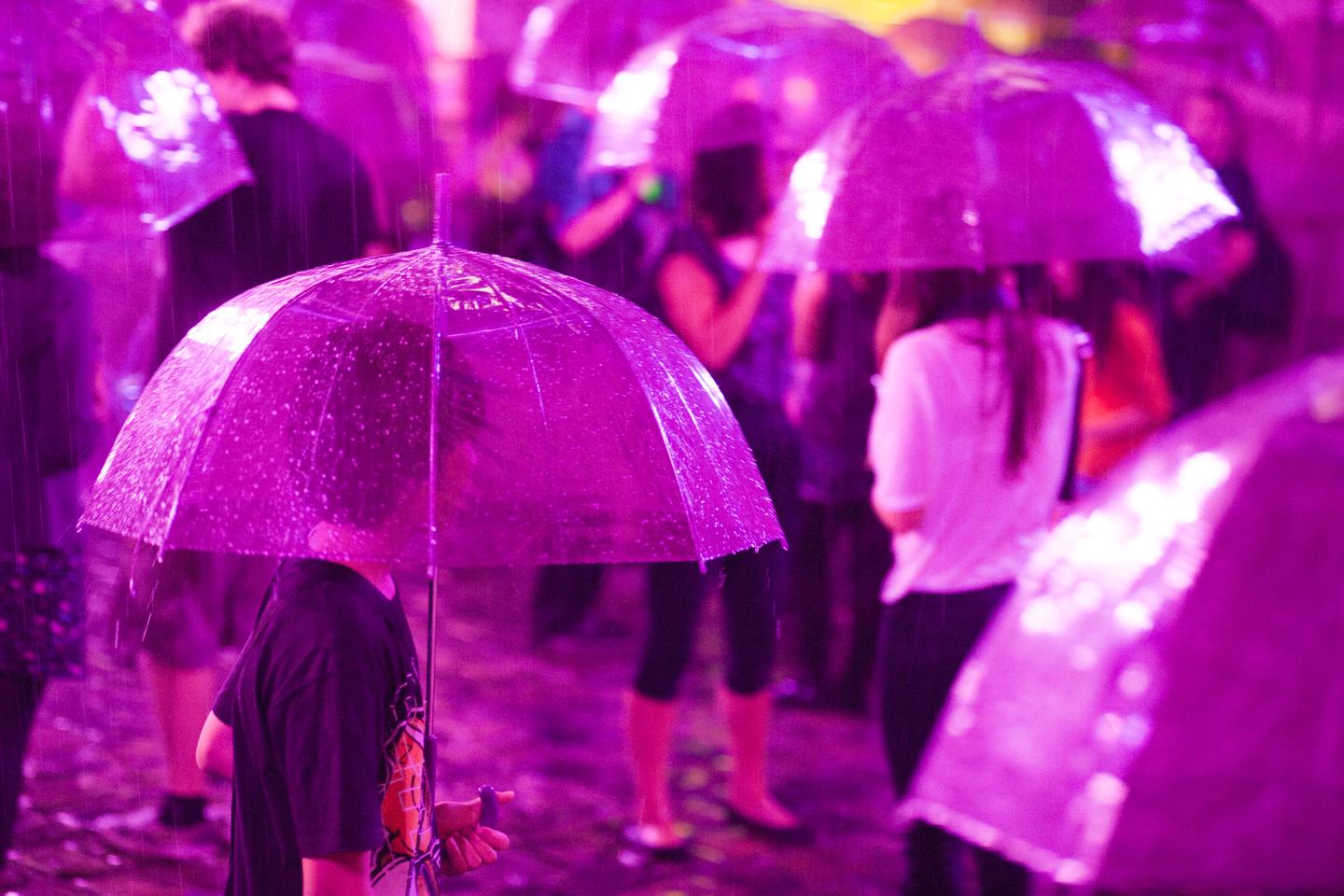 THE MORNING LIST
This Saturday 1er October, the Nuit Blanche celebrates its 20th anniversary. This anniversary edition marks a turning point, since it will be the last organized in October, traditionally a month when contemporary art occupies a central place in Paris on the sidelines of the FIAC, an international fair replaced from this year by Paris + by Art Basel. . Following a consultation with Parisians, the Nuit blanche will thus migrate to June from 2023.
We have seen denser and more exploratory editions of the Parisian public space, but this ultimate autumnal Nuit blanche, concocted by the artistic director Kitty Hartl around the idea of ​​a garden of delights contemporary, in thirteen dreamlike and piquant proposals (mainly in the center of Paris, with a route of about two hours on foot), is accompanied by some 80 projects relating to the associated program (museums, art centers, town halls, churches, theatres, libraries…), i.e. a hundred artistic projects to discover in Paris, and as many in Greater Paris, a natural extension of the event for the fourth year. And this year for the first time, the Nuit Blanche also goes up the Seine to Rouen and Le Havre. Consult the complete program here.
"The Garden of Earthly Delights", from Bosch to Smack
It is the discovery of Speculum – The Garden of Earthly Delights, a monumental digital update of Hieronymus Bosch's triptych, between Eden, Paradise and Hell, by the Dutch artist collective Smack, which gave Kitty Hartl the idea of ​​transforming Paris into an exuberant and hybrid garden. Playful, the animated work in the mutant universe nevertheless takes a critical look at contemporary vices and dystopias, between overconsumption, surveillance and invasive technology. The work is presented simultaneously at the Aître Saint-Maclou, in Rouen.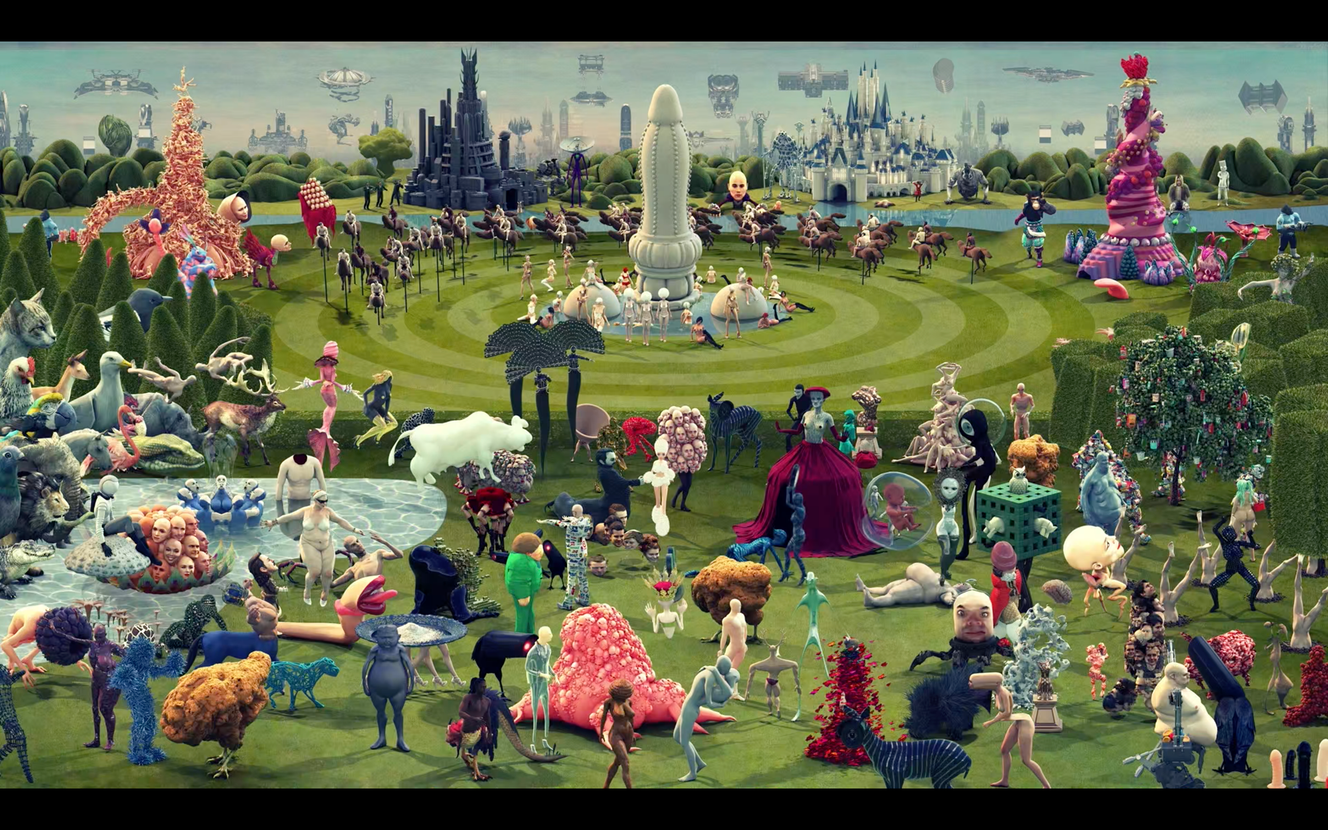 Jardin Nelson Mandela, at Les Halles, between the Bourse du commerce and Saint-Eustache, Paris 1er. From 7 p.m. to 5 a.m.
An island of multicolored foam in front of Beaubourg
From the monumental air vents of the underground car parks facing the Center Pompidou, in four one-hour actions, the thick multicolored foam that the German artist Stéphanie Lüning likes to spread in the public space like a sculpture -landscape as moving as it is random. Throughout the evening in Le Havre, a lava of foam will submerge the iconic "Volcano" by Oscar Niemeyer.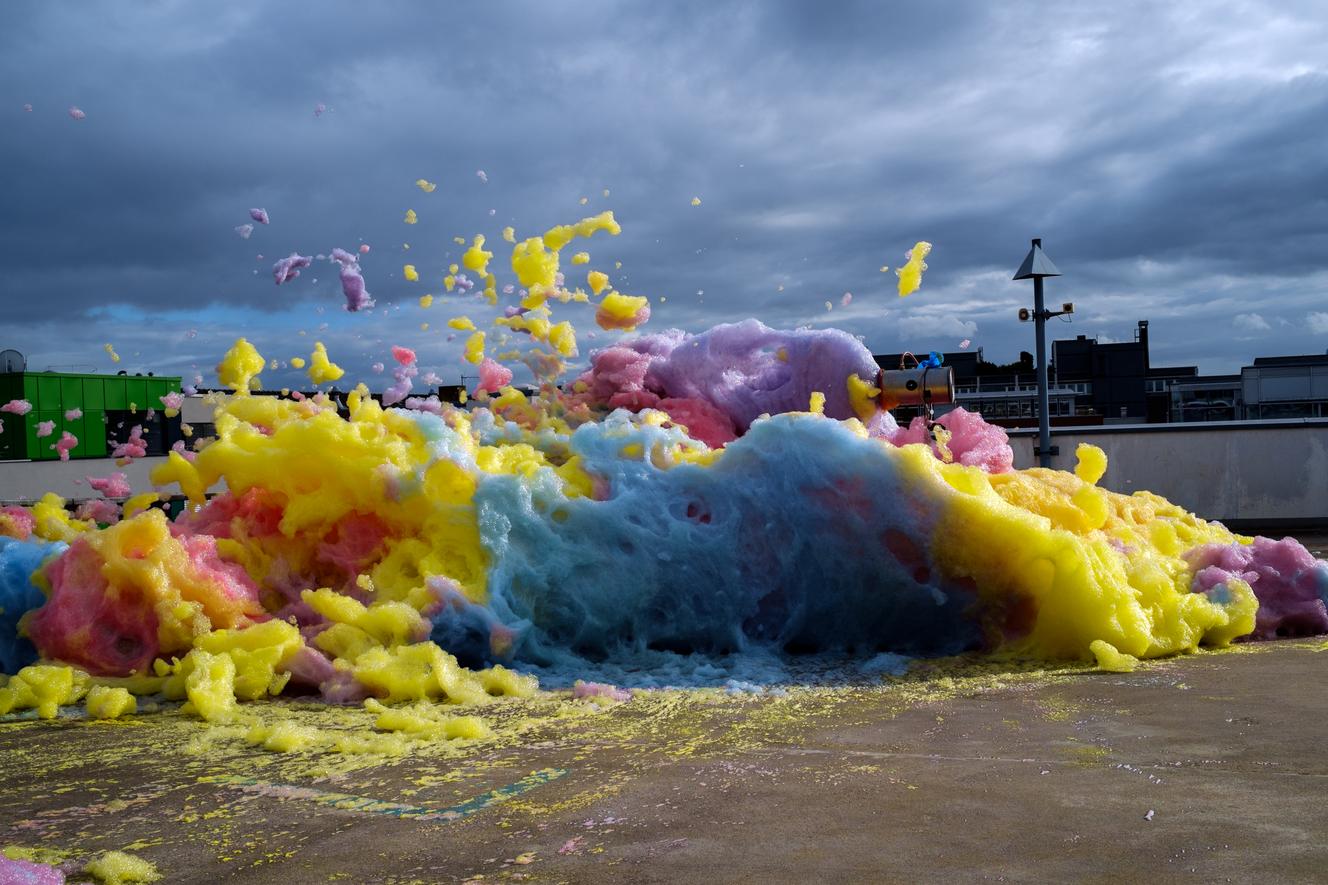 Piazza Beaubourg, Place Georges-Pompidou, Paris 4e. From 7 p.m. to 12:30 a.m.
A football tragedy in two acts with extra time
You have 68.98% of this article left to read. The following is for subscribers only.