Brazilian journalist says he was taken to task because of multicolored flag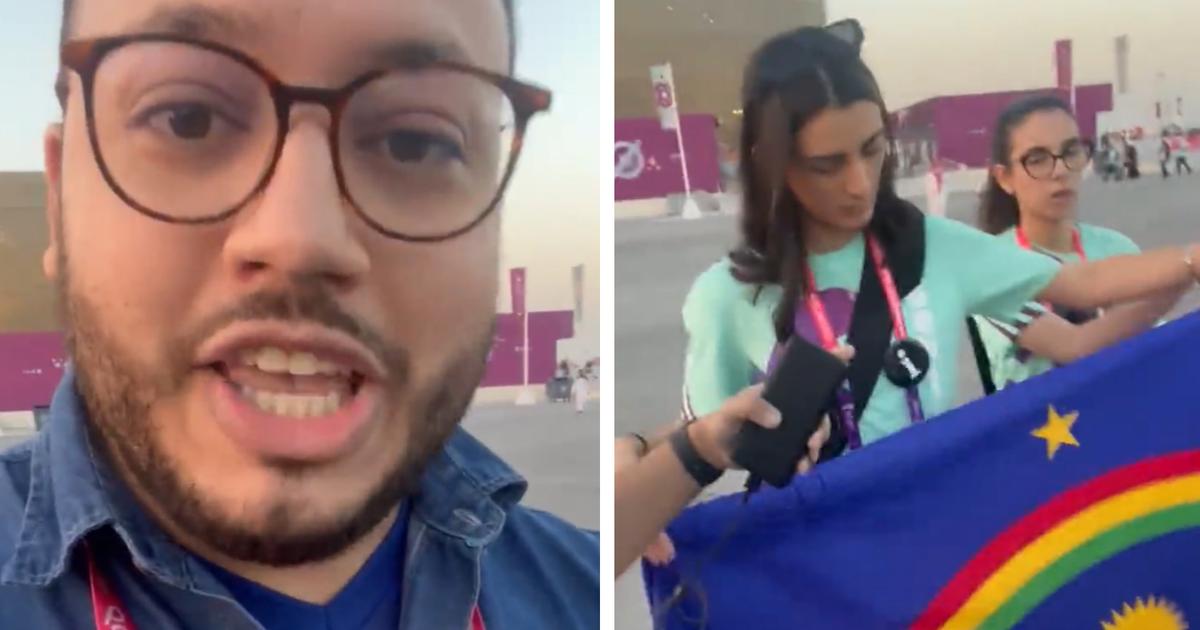 Victor Pereira, a Brazilian journalist accredited to Qatar, was attacked near the stadium after waving a flag from his region, the state of Pernambuco.
The rainbow color seems decidedly frowned upon in Qatar. On Twitter, Brazilian journalist Victor Pereira claims to have been attacked near a stadium after unfurling a multicolored flag.
The color rainbow, symbol of the LGBTQ+ community, is banned in Qatar. In several videos on social networks, this journalist explains that he was taken to task by certain people, before his flag was "trampled"around the stadium by some" supporters ".
Victor Pereira explains that he filmed this act before beingobligatoryto delete the video on his phone. As a reminder, FIFA has bans captains from wearing 'One Love' armband on the ground, meant to symbolize opposition to all forms of discrimination and to the LGBTQ+ community.
Since 1930, all the courses of the Blues at the World Cups?
SEE ALSO – World Cup: Fifa boss feels 'gay', 'Arab' and 'migrant worker'