Brazilian technique at the top, a non-existent Ghana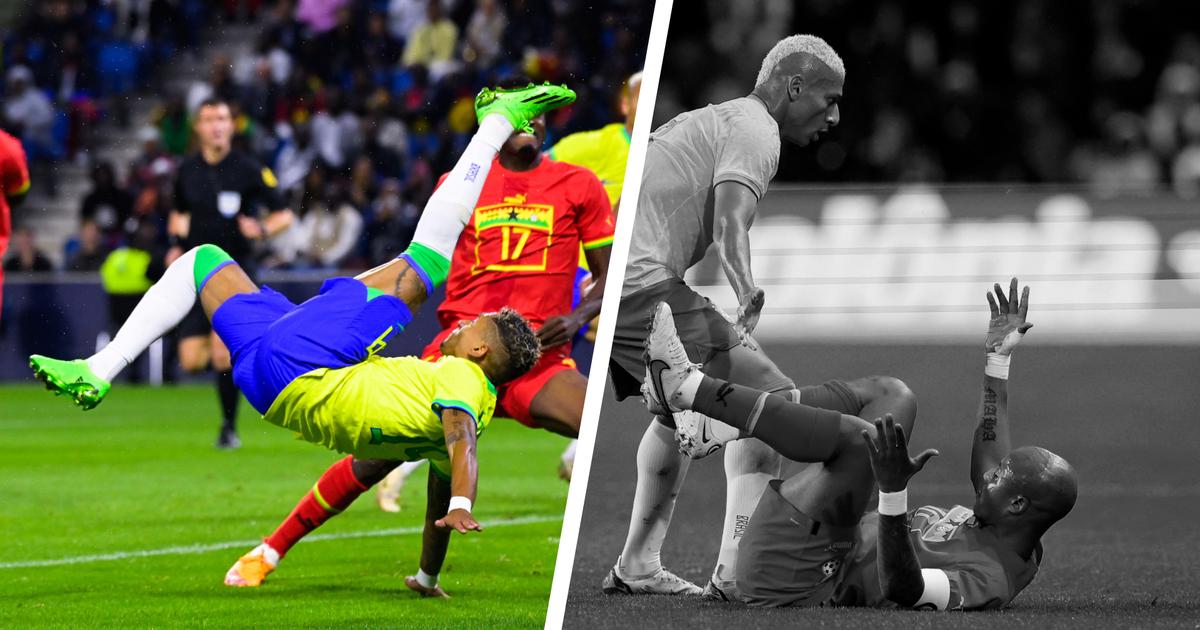 Brazil crushed Ghana in a friendly match on Friday (3-0). Neymar and his teammates have brought a real nightmare to Ghana.
TOPS
A fire attack
Brazilian coach Adenor Tite had bet on an attacking quartet Neymar - Raphinha - Vinicius - Richarlison. What a rewarding choice on the part of the technician! The four men entertained against Ghana, especially in the first period. From the first minutes, this quartet put the opposing defense in difficulty. Neymar feasted on the left and launched Vinicius Junior in depth. The Real Madrid winger crossed back on the ground for Lucas Paqueta who struck, just next to the left post (8th). A splendid streak from Brazil came moments later. Vinicius carried out a splendid outside with the right foot for Raphinha but the Barcelonan missed his recovery with the inside of the foot (15th). Unfortunately, in the second half, two of his four men were quickly replaced (60th).
The Brazilian "Joga Bonito"
Brazil put in a spectacular performance and rediscovered the seductive game that made them a reference in world football. Beautiful technical gestures followed one another. We must not forget the crazy gesture of Raphinha, when the Barcelonan attempted a high-class gesture, an acrobatic return, which passed right next to it (17th). We were also able to witness wonderful collective sequences such as on Richarlison's first goal. Neymar, found in the middle of the field, addressed a ball to the ground in the race of Richarlison just in front of the surface. The Tottenham player struck in first intention, in the small left net of the Ghanaian goalkeeper (28th). Wonderful !
FLOPS
A Ghana too admiring of Brazil
If Brazil was breathtaking in skill and mastery, Ghana showed an abyssal passivity. Like their player who remained on the ground for long seconds after a devastating hook from Vinicius, Ghana was on the ground throughout the first half. This Ghanaian team was certainly limited but much too timid. The Ghanaians raised their game after the break but failed to find the fault.
A boring second period
When you are leading 3-0 at the break against a weaker team, the tendency is to slack off. And it didn't miss. This second period was poor in opportunities, cut by the many substitutions. We can remember this Ghanaian action on which Williams made the difference on the right side and obtained a corner. On the set piece, André Ayew places a header pushed back by the bar (57th). Otherwise, nothing more apart from this rescue of Salisu at the end of the match (87th). Rodrygo is launched on the left and triggers a cross strike. It is pushed back by Wollacott and the leather falls on a Brazilian, alone in front of the cages, but Salisu intervenes on his line. It was the only two chances of this sad second half.