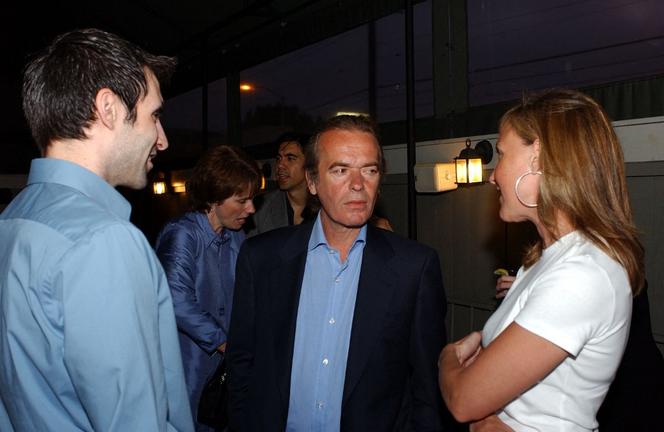 Martin Amis, whose caustic, scholarly and darkly comic novels redefined British fiction in the 1980s and 1990s with their acerbic essment of tabloid culture and consumerism, died on Friday May 19 at his home of Lake Worth, Florida at the age of 73. According to the declarations of his wife, the American writer and journalist Isabel Fonseca, At New York Times, he succumbed to esophageal cancer.
Considered as "The Terrible Child of English Literature"Martin Amis is the author of fifteen novels, highly acclaimed memoirs (Experience, in 2000), essays and collections of short stories. It is with his so-called London trilogy – Money: A Suicide Note (1985), London Fields (1990) and Information (1995) that obtained the consecration.
Some said it "born with a silver pen in his mouth", because he is the son of Sir Kingsley Amis (1922-1995), a renowned British writer, knighted by the Queen in 1990 for "services rendered to literature", Who was married to Jane Howard, a renowned novelist, and the family frequented authors such as Philip Larkin and Robert Graves.
This illustrious ancestry prompted him to start writing very young and uninhibited. It was at 21 that he tackled his first novel, The Rachel File, which will be published in 1973. His father encourages him, but quickly tells him that he cannot read it. "What I wrote did not interest him. Basically, he did not like modern literature and preferred poetry to the novel. » In his beautiful memoir, Experience (Gallimard, 2003), Amis talks a lot about his father, his death, " to which we believe we are prepared and that is not true", and the cheeky young man he was, thinking that if his father didn't like Joyce or Nabokov, he couldn't be a good writer.
"For my first books, I was encouraged. It got worse when we saw that I persisted, that I hadn't done this to measure myself against my father, but that it was my life. So it started, as if I was favored by my birth. That may be true for Prince Charles, but not for a writer. Either you know how to do it or you don't. It has little to do with the father," he said to Le Monde, in 2015, at the release of The Area of ​​Interesta satire set in Auschwitz.
Very quickly, Martin Amis, that the Times ranked in 2008 as one of the best British writers since 1945, has established himself as an outstanding stylist, with a work of very radical social criticism. Mocking liberation in dead dolls, in 1975. Showing the frenzied desire for money in Money, Money, in 1984. X-raying the literary milieu through the confrontation of two writers in Information, in 1995. Wondering about Nazism in The Arrow of Time, in 1991, then on Stalinism in Koba the terror, in 2009, and on Islamo-fascism in The Second Plane, in 2010.