Bruno Debrandt, an experienced actor in Le Voyageur (France 3)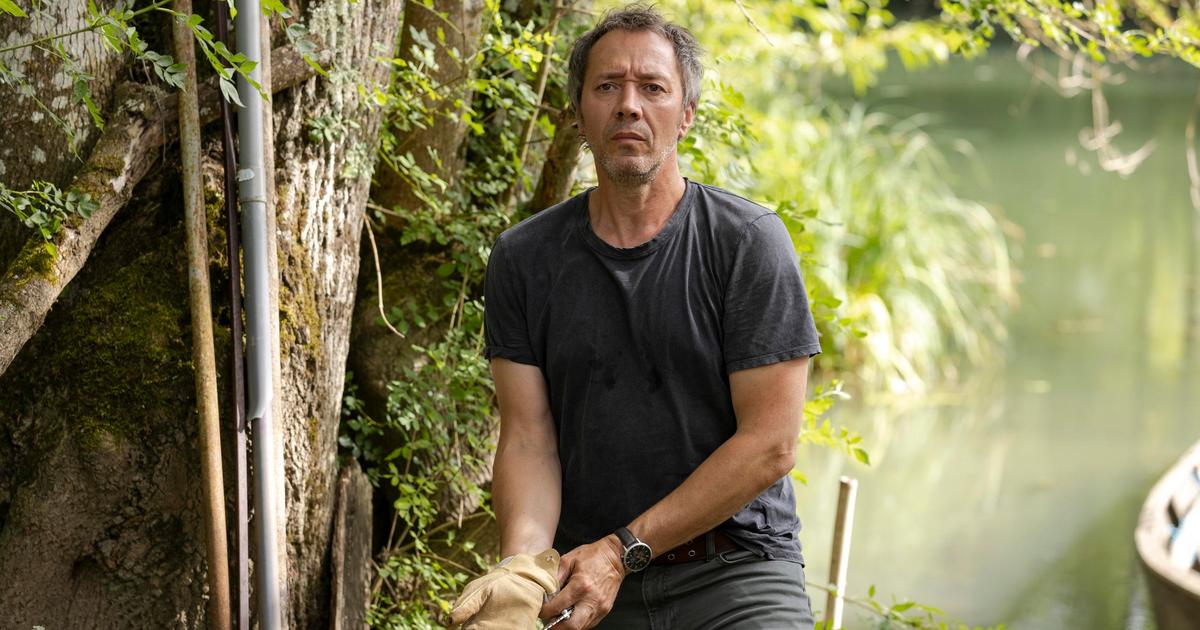 PORTRAIT – Atypical comedian, Eric Cantona's successor in this series delights France 3 viewers by tackling unresolved investigations in the post-lockdown world.
When he was offered to take over fromEric Cantona in The traveler , Bruno Debrandt telephoned the man nicknamed Le King to obtain his approval. It was immediate, which allowed the actor to work in depth on the role of Yann Kandinsky. He admits to having had a real crush on this police officer on availability who looks into unsolved enigmas, and helps the families of the victims to overcome this ordeal of life. To embody it represents, in his eyes, a real gift. There is the police investigation, of course, but what really fascinates him is to question himself through situations and dialogues on a topical subject: the questioning of his contemporaries who, during the confinement, wondered what was going to be "the world after".
Common points
To date, four episodes have been filmed, and he does not intend to stop there. He found commonalities with the character. As a teenager, he dreamed, like Kandinsky, of nature, wide open spaces, freedom and adventure. His models were Commander Cousteau, Hubert Reeves and Haroun Tazieff. The day after military service, he took his first acting lessons, without really imagining the outlets. He then devoted several years to acquiring a training as atypical as him. It was not limited to traditional drama classes, from which he was excluded from the third year. He followed, among others, the teaching of Junji Fuseya, founder of the "Théâtre du Temps", and creator of Franco-Japanese shows.
Read alsoBruno Debrandt, in the wake of Le Voyageur on France 3
He then multiplied what he considers to be particularly enriching experiences. He has, among other things, landed supporting roles, particularly in public theater, participated for four years in performances of "theater in the dark". For three years, he gave the reply to Michel Bouquet in "L'Avare" at the Saint-Martin theater. Every evening, he found him in his dressing room to listen to the advice of the man he considers to be the greatest of contemporary actors.
Change the game
At that time, he lived only for the stage. He distrusts the image and considers his appearance in a few short and medium-length films as a simple experiment. The character of Fred Cain will change the game. He accepted the role of this handicapped cop, because it allows him to embody a man who physically lives in a situation of helplessness and finds himself, profession obliges, in a situation of omnipotence. A real acting role. When he signs his contract, he is assured that the adventure will last a season. He will resign at the end of the sixth: he does not want to be bored and therefore, bore the public.
Read alsoBruno Debrandt (Cain): "The load had become too heavy"
This attitude corresponds to what he is in the depths of himself: a free electron who likes to mingle clandestinely with established families. He is now preparing a return to the theater, which he viscerally feels the need for. He wonders, from time to time, about his professional future. There are times when he dreams of running from one role to another, and others of living, like Kandinsky, far from the spotlight, in the heart of the nature he loves. An attitude that with humor and lucidity, he baptized the "Forest Gump syndrome"…