Bruno Le Maire promises "faster and greater aid" to companies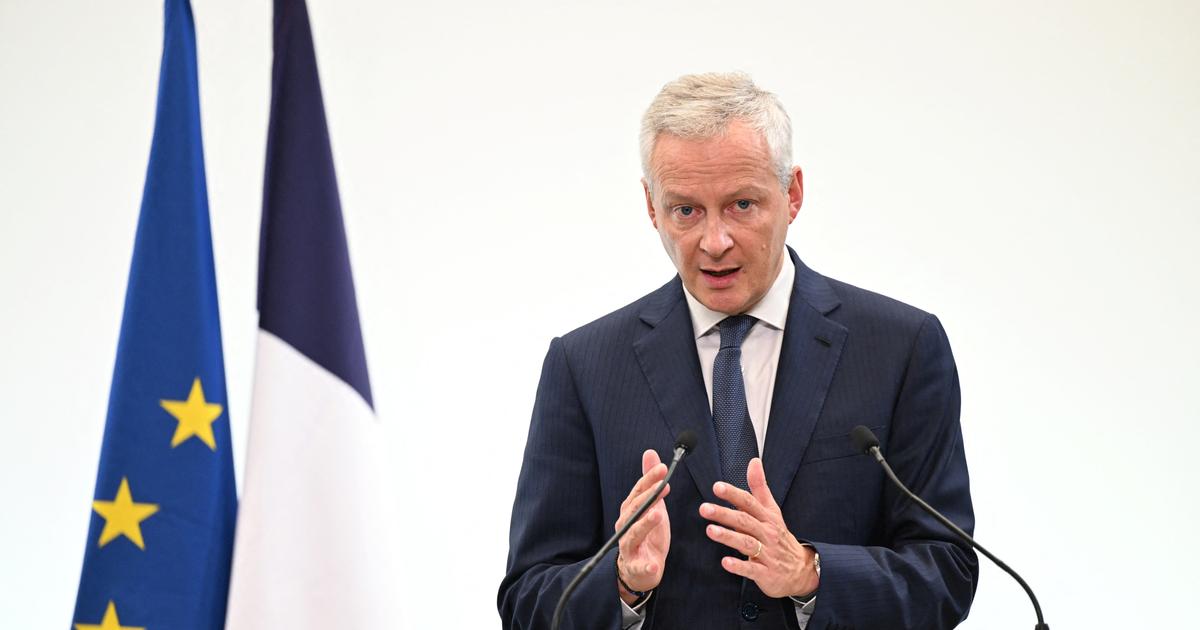 The Minister of Economy and Finance warned of the state of "absolute emergency" in which the French production tool finds itself.
It is with seriousness that Bruno Le Maire detailed this Tuesday the simplification of aid intended for companies hit hard by the energy crisis. " There is absolute urgency ", Diagnosed the Minister of Economy and Finance on France 2. In addition to his action for " revise the European market and lower energy prices », Bruno the Mayor promised " faster and bigger help for the companies concerned.
First, VSEs and SMEs, who are entitled to a subsidy of up to 2 million euros provided that energy represents a significant part of their production costs and that they record losses. The grant can be paid even if they forgot to apply in July or August ", assured the minister, "ethey can ask for it again and they are entitled to it ". The aid, which they will not have to repay, is also retroactive.
Doubling of amounts
With regard then to the largest companies, for which the threat is the most serious according to Bruno Le Maire, the Minister of Economy and Finance wishes to double the amount of aid. They could thus reach 100 million euros. " Significant sums ", he underlined. For this doubling of aid to be effective, the European Commission must give the green light. " We are moving in the right direction ", reassured the minister.
Read alsoExtension of the energy tariff shield in 2023: "It will be the same principle for everyone", indicates Bruno Le Maire
The revision of the European energy framework, a sine qua non for the implementation of this new aid, must take place on January 1, 2023. " It's much too late ", judged Bruno Le Maire, "you will have companies that have already fallen to the mat if we wait ". The Commission was therefore expressly asked to put in place a new European framework " end of October at the latest ", insisted the minister. " We can win this fight, we must ", he launched.
Aid schemes for so-called energy-intensive businesses had been described as " Gaz factory » by the president of Medef Geoffroy Roux de Bézieux. However, the government had made some initial simplifications. Earlier in the week, the Minister Delegate for SMEs had specified that companies had not taken up " barely 50 million euros in aid on [les] 3 billion that have been disbursed ".