Bruno Moynot, the unknown of the Splendid, in a single dismaying scene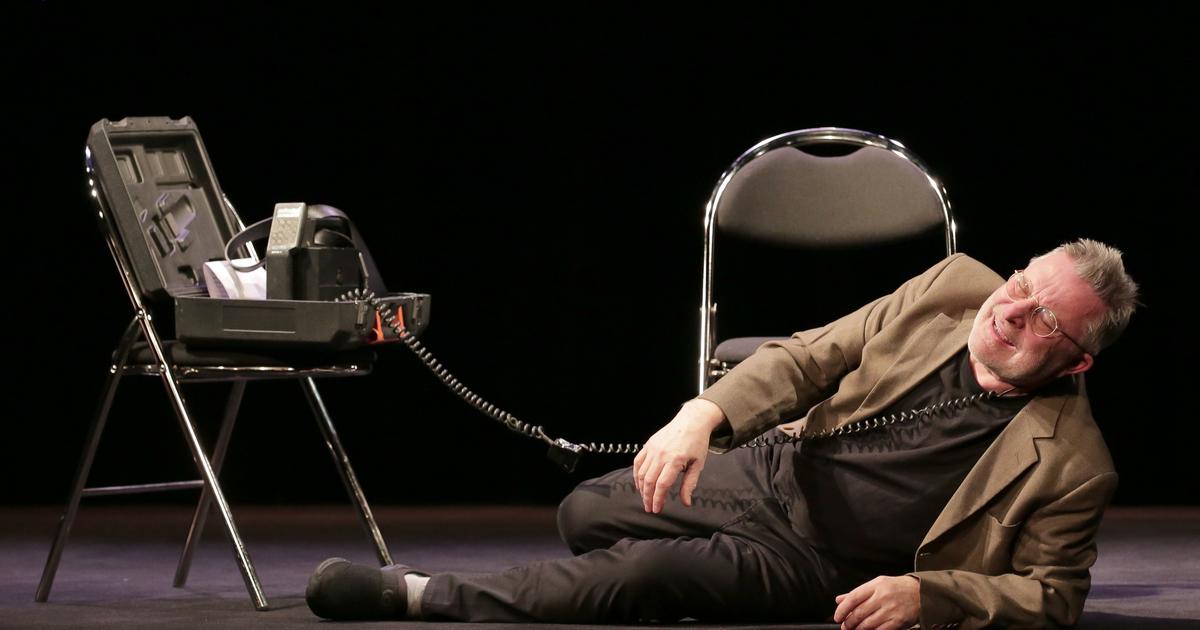 CRITICAL – The Mr. Preskovic of Santa Claus is garbage is as winded as it is boring at the Théâtre des Mathurins in Paris. To flee!
Monday evening, we went to the Mathurins theater with impatience. What did Bruno Moynot have in store for us for his first solo performance? Remember, he is the Bulgarian Zedko Preskovic from Santa Claus is garbage which offers "hand-rolled doubitchous under the armpitsto his neighbors without managing to bond with them. He also fails to integrate the band of friends into Les Bronzés go skiing. The 72-year-old actor, who is also patron of the Théâtre du Splendid, is the least known member of the troupe; we understand why.
It's also probably the least funny. We had confirmation of this with his show entitled rightly Bruno Moynot imitates humans badly. Because the troublemaker does not play characters well at all that he would like to be quirky and hilarious. They got together in threes (Samir Bouadi, also author of a semblance of staging, and Vanessa Szumeraj) to write texts as winded as they are boring and imagine beings beside the plate starting with the first , a pathetic mime.
There were few people in the room which was quickly won over by consternation. Bruno Moynot drags his feet, warns that the sketch, which he has just awkwardly interpreted, is the best. What about others? We are stuck, impossible to escape, we suffer and applaud out of pity or politeness. The animators of the holiday clubs are a hundred cubits above the "artist" who has remained in amateurism. Pierre-Richard And Thierry Lhermitte came to see him. Obviously, they did not dare to tell the truth to their ex-playing partner.
» Bruno Moynot imitates humans badly, by Samir Bouadi, Bruno Moynot and Vanessa Szumeraj, at the Théâtre des Mathurins, Mondays and Tuesdays at 9 p.m. 28 euros.