Bruno Solo's rant in the face of criticism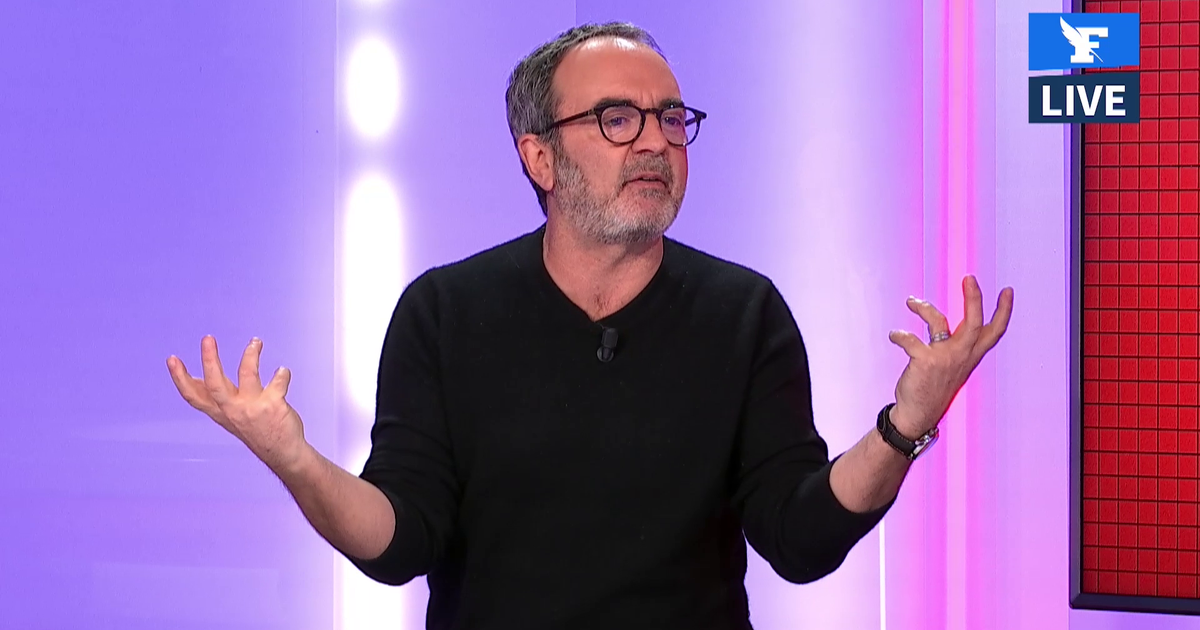 FIGARO LIVE – Guest of Buzz TV, the actor confides in the fiction "Camera Café: 20 years later" broadcast this evening on M6. He explains why the series will not return daily and expresses his distrust of social networks and evokes The truth if I lie 4.
We take the same and start again. Twenty-two years after the first broadcast of the program, "Camera Café" is back on M6 for an exceptional prime time. At the helm, Bruno Solo and Yvan Le Bolloc'h once again slip into the shoes of Hervé and Jean-Claude, the two antiheroes of the cult series. And in this fiction, everything has changed, except them. " With Yvan, we continue to see each othersays Bruno Solo. From time to time, we wondered how we would have treated in "Caméra Café" the arrival of the iPhone, social networks, #MeeToo, the attacks, the yellow vests… A new difficult time for one, redneck sexist and racist, and the other, corrupt and ready for all compromises. But Hervé and Jean-Claude cannot adapt because they are pathetic ! »
"We took 20 more years"
The idea of ​​finding all the characters (because they are all there!) was obvious to M6 and the creators of the series in order to celebrate the 20th anniversary with dignity. " We were taken by a very powerful emotion and nostalgia when we found ourselves on the setexplains Bruno Solo . We took 20 more years but the beautiful memories came back, especially with all our comrades who were there. You will see that everything has changed a lot in front of the coffee machine, especially the societal upheavals. We wanted to make a fierce social satire "à la Caméra café". »
Read also"We got dizzy when we found ourselves on the sets": behind the scenes of the filming of the 20th anniversary of Caméra Café
Struck by certain critics, in particular that of the Parisian, the return of "Camera Café" is talking. But for Bruno Solo, it is the entire current era that is in question: " In Le Parisien, a journalist took us literally by falling into all the traps we are trying to denounce. But they are caricatural and pathetic fictional characters. There is nothing of Jean-Claude and Hervé in Yvan et moi! This is at best bad faith, at worst dishonesty and intellectual laziness. When you know my commitments to certain causes such as the defense of violence against women and children, it's amazing to read that! Difficult to make today's humor on certain subjects. This is even what pushes Bruno Solo to affirm that "Camera Café" will never return to daily life: " Spending my life justifying myself with a sketch on sexism, homophobia or blasphemy would tire me out. I will no longer do "Camera coffee" on a daily basis! This proves that today, it is necessary to justify the second degree. Pardon the somewhat daring comparison, but Charlie Hebdo paid a high price for it. I heard at one time that blasphemy could have limits, but we are in a republic and blasphemy is not punished by law. »
"Yvan is on the networks, I am not"
Another target of Bruno Solo: social networks. If the actor salutes
"tremendous progress" of these modern tools, he largely criticizes their use. " I think you have to accept the world as it is and try to understand it. Social networks have enabled great things like #MeeTo in particular, but conspiracy is also developing there, as are the little prosecutors hidden behind their screens. It is a dangerous drift. Yvan (Le Bolloc'h) is on the networks, I am not. I live totally on the fringes of that because I admit that I'm a little cautious and worried. »
"My instinct tells me that there will be no sequel to The truth if I lie ! »

Bruno Solo
Finally, the actor also evokes the sequel to "The truth if I lie" that many are waiting for but which may well never see the light of day: " It's not up to meanalyzes Bruno Solo. We made 3 movies. Number 4, which was a prequel, did less well and that may have taken a toll on the franchise. I will leave with pleasure but it will depend on the scenario, the will of the whole gang: Richard (Anconina), José (Garcia), Vincent (Elbaz), Gilbert (Melki), Amira (Casar), Aure (Atika) and the director Thomas Gilou. That's still a lot of factors… But instinctively, I think there will be no "Truth if I lie 4" ", he concludes.