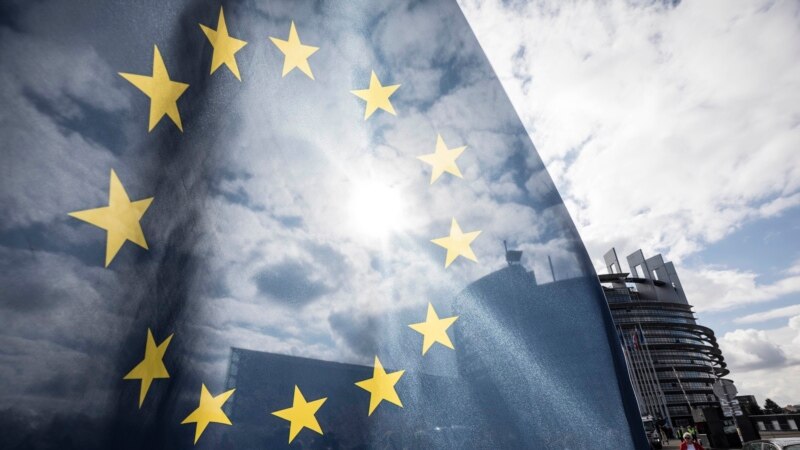 The European Commission intends to recommend the start of negotiations with Ukraine and Moldova on the accession of these two states to the European bloc. Presumably, the process will be launched on March 24, Rikard Jozwiak, correspondent of Radio Free Europe/Radio Liberty, reported on Twitter.
According to the journalist, Georgia will soon receive candidate status with the conditions for moving to the next step.
Jozviak refers to the meeting of the heads of the offices of the European Commissioners representing all 27 EU member states. On Monday, they discussed the expansion of the bloc. "Negotiations will continue tomorrow on the final details, but the main prerequisites are clear," Jozviak notes.
Kyiv applied for EU membership just a few days after the start of the full-scale Russian invasion of Ukraine on February 24, 2022. A few months later, Ukraine received the status of a candidate for accession. This is seen as an important signal of support from Brussels.
On Saturday last week, the head of the Evocommission, Ursula von der Leyen, visited Kyiv to discuss, among other things, the prospects of Ukraine joining the EU with President Volodymyr Zelensky. The Ukrainian UNIAN agency quotes von der Leyen as saying that Kyiv has made significant progress in implementing reforms, and that this will be confirmed next week in a corresponding report.
The European Commission must submit a report by November 8 with conclusions on whether Ukraine, Moldova and Georgia have made progress on the path to EU membership. Also, the main executive body of the EU must decide before the summit scheduled for December 14-15 in Brussels whether or not to open accession negotiations, the France-Presse agency wrote the other day. The bloc's expansion will be at the center of discussion at the upcoming European summit.