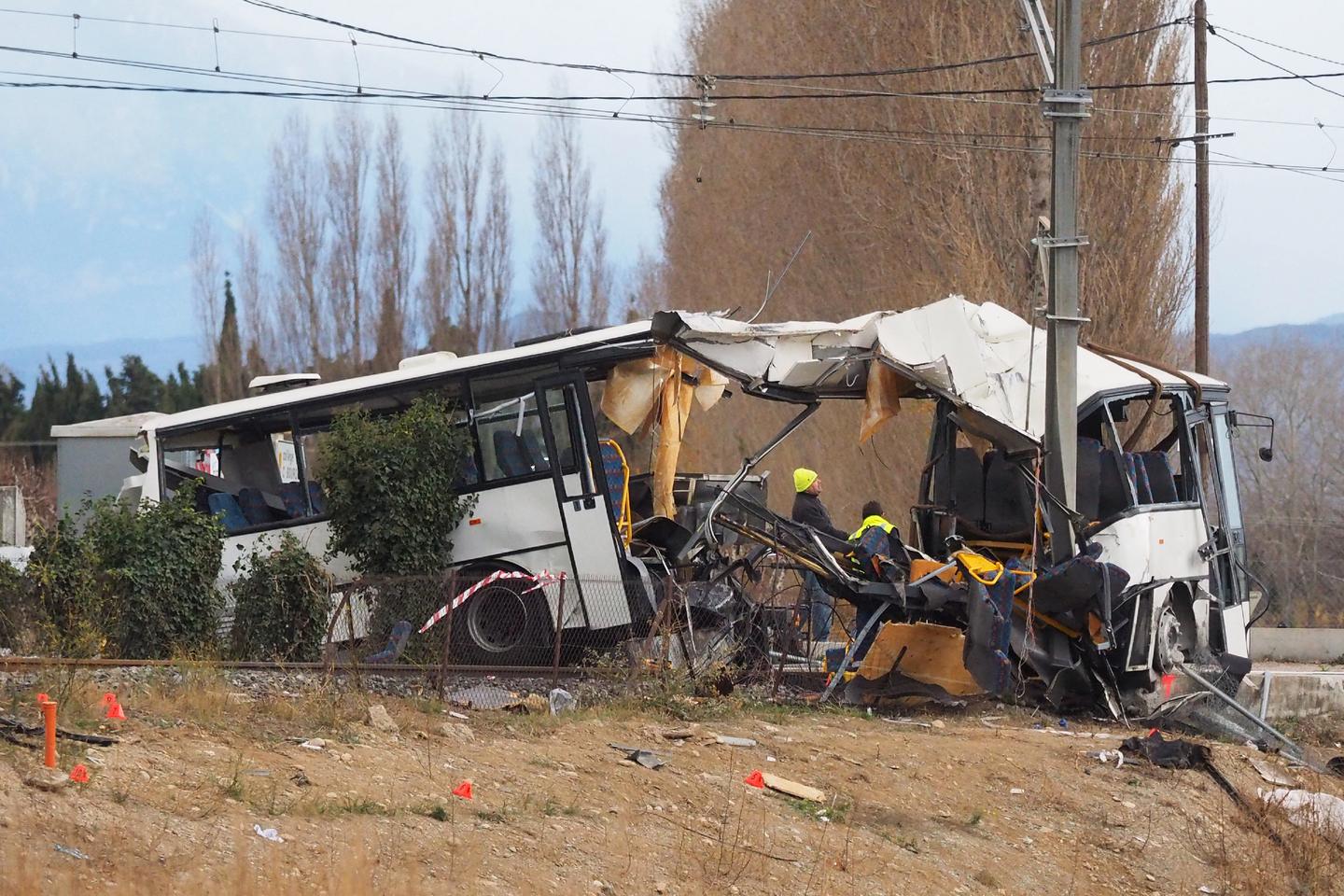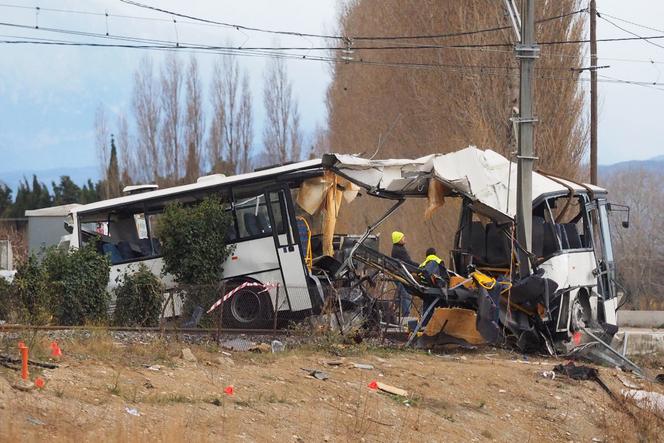 Millas level crossing (Pyrénées-Orientales), December 14, 2017 at 4:07 p.m. The regional express train 877 660, which was then traveling at 77 km / h, collided head-on with a school bus crossing the track. The bus is cut in two, seats are found on the broken windshield of the locomotive. The accident causes the death of six children aged 11 to 13 years. The seventeen other students from the Christian-Bourquin de Millas college present in the bus were injured, very seriously for eight of them.
"When I passed, the barrier was open. It's etched in my memory. » Nadine Oliveira, the driver of the bus, does not budge and should camp on this position throughout her trial for "homicides and involuntary injuries" which opens, Monday, September 19, before the criminal court of Marseilles. A trial awaited by more than one hundred and twenty civil parties.
After four years of investigation, conducted at the "collective accidents" center of the Marseilles court, an investigation based on multiple expert reports and a large number of testimonies, the investigating judges concluded that "it is indeed the inattention and imprudence of Nadine Oliveira who caused the accident ». Now 53 years old, this woman would have locked herself in a form of denial, and this can be understood on a psychological level, write the judges: "How can we admit that we can be responsible for the death of six children and the more or less serious injuries of seventeen other children, children whom we know very well and whom we used to carry daily? »
"Look, the bus pushes the barrier! »
Many elements of the investigation combine to contradict the position of the driver, who claims to have neither heard the bells of the level crossing, nor seen the flashing red lights then the barriers lower. On the bus, among the fourteen college students – eyes riveted on their cell phones, listening to music or talking together – heard by the investigators and the judges, three say they saw the barrier raised, only one the barrier lowered, two in the process of stoop and eight others were unable to comment. In a table summarizing all the hearings (civil parties, victims and third parties), twenty-three attested to an open level crossing, six saw it closed, four said that the barriers were in the process of lower and twenty-one other people are unable to say or have no memory of the condition of the crossing.
You have 64.7% of this article left to read. The following is for subscribers only.