but where have the international stars gone?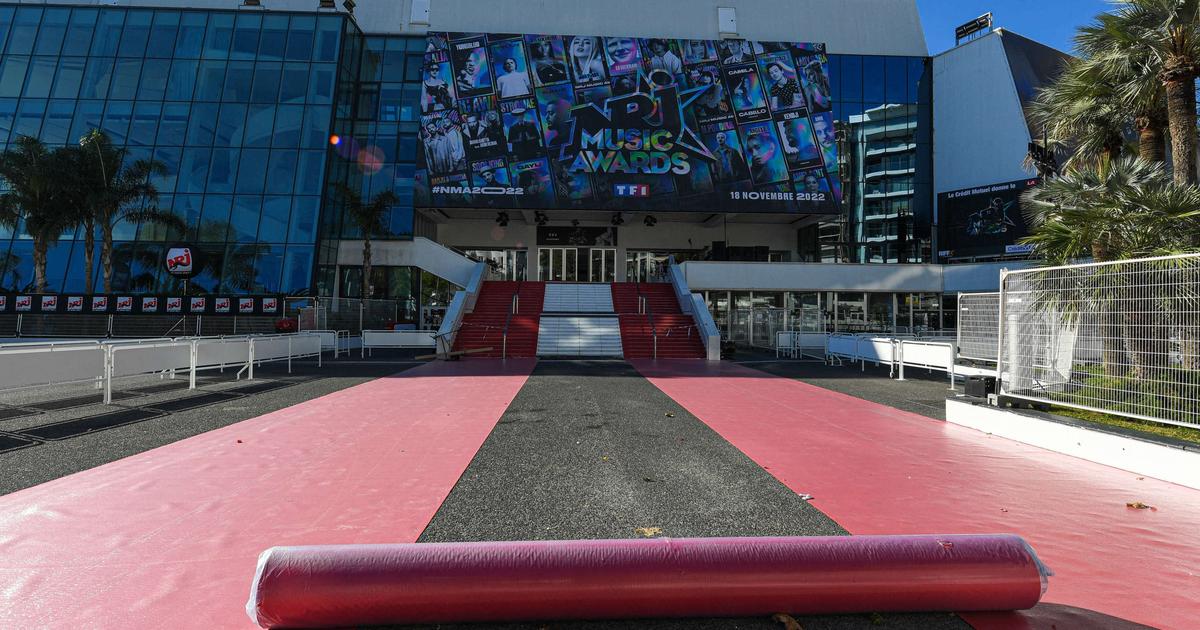 The English-speaking stars have deserted the ceremony which is being held this Friday in Cannes, as have the big French entertainment programs.
Beyoncé is in the running for a prize at the "NRJ Music Awards" (NMA) ceremony, which is being held this Friday in Cannes. It has been organized since 2000 by TF1 and NRJ. But the singer, who had participated in it in the past, like Whitney Houston, Will Smith or Mariah Careywill not go there. "The world has changed"summarizes for AFP Jacques Grimal, general coordinator of the NMA, where only heavyweights of the French-speaking scene will perform on Friday evening, from Orelsan to Aya Nakamura via Stromae, Juliette Armanet and Clara Luciani.
Read alsoWhy Nikos Aliagas must give up presenting the "NRJ Music Awards" this year
Like "Star Academy", relaunched this fall, many viewers are moved to no longer see personalities of this caliber. Even if Ava Max or Lizzo are expected Friday on the Croisette and Robbie Williams next week in the telecrochet of which he is the godfather. "Artists travel much less"explained Thursday on Franceinfo Fabrice Bailly, program director of TF1.
The cost of jet travel
Before, "for international songs and artists to be known in France, they absolutely had to come"analyzes the producer of "Star Academy", Anne Marcassus to AFP. "With social networks, it's over, they water people with content and realized with the Covid that they could continue to communicate with their fans and work", she adds. Promotion also takes new forms with virtual concerts, like that of Ariana Grande on the video game Fortniteor music documentaries on Netflix and the like.
Another consequence of the health crisis, some artists "try to stay isolated as much as possible in bubbles" to avoid the cancellation of multimillion-euro concerts, such as Harry Styles, "who remained completely incognito when he went to Paris" this summer, according to Jacques Grimal, who oversees the NMA. Added to this are simple questions of "timing"Usher being for example in residence in Las Vegas, underlines Anne Marcassus, who was however able to bring the Briton Lewis Capaldi a month ago to "Star Academy".
"I remember Lady Gaga and her five dressing rooms, two of which were just for her clothes"

Emmanuel Virot, artistic director of "Taratata"
But the problem is older. And, above all, financial. The majors no longer really have an interest, ecologically and financially, in spending "100,000 to 150,000 euros in a jet trip" for programs with declining audiences, while physical CD sales are collapsing in favor of streaming, according to Jacques Grimal. None of the record companies (Universal, Sony, Warner) contacted responded to AFP.
Especially since superstars can move with an armada of "fifty people"including "the assistant's assistant, the pets, the babies, the sports coach". "I remember Lady Gaga and her five dressing rooms, two of which were just for her clothes"abounds Emmanuel Virot, artistic director of numerous musical programs, including "Taratata".
Read also"I can't even cry": who is the first finalist of "Star Academy"?
On the chain side, "there is less money", and fewer programs receiving artists, analyzes the academic Virginie Spies, specialist in the small screen. With the proliferation of branches and platforms, "there is no longer that promise" to reach the masses, she sums up. Considered a success, "Star Academy" 2022, where many French celebrities (Véronique Sanson, Slimane, Patrick Fiori, etc.) attracts between 3 and 4 million viewers every Saturday. Twenty years ago, it could exceed 10 million in the final. Last year, the NMAs attracted 4 million viewers, compared to a peak of 7.8 in 2003.