Camille Cerf responds to criticism about his passage in the daily life of "Star Academy"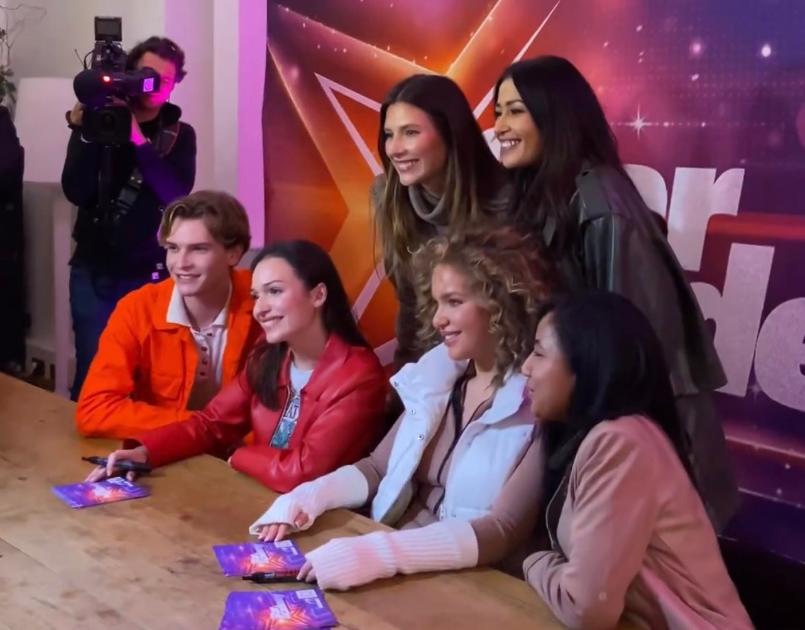 VIDEO – Fan of telecrochet, the ex-miss was present during the showcase offered by the four finalists. However, his arrival was not understood by Internet users.
"It's a bit of a dream of mine that came true. You could say I was in Star Academy.announcement Camille Cerf, Miss France 2015. Two worlds met on Tuesday, November 22 in Paris, during the showcase offered by the four finalists of the musical reality show. And to Louis' delight, the young Lille influencer was there. "I came back and forth from Lille on purpose to see you"she launches to the academicians at the time of the dedications.
Read also"I experienced it very well": Léa reacts to the kiss on the neck of Marc Lavoine during the semi-final of "Star Academy"
It did not take more for Twitter to ignite. "Camille Cerf was paid to come or did she come of her own free will?", "Camille Cerf "I came from Lille on purpose"… yeah, takes us for idiots too" or "Like Camille Cerf, she's waiting her turn to get an autograph!!", can we read on the social network. As soon as the daily broadcast ended, the ex-miss wanted to clarify the situation and restore the truth.
"It's the truth"
"I'm in a relationship with Sony, because I don't know if you had followed or if you remember, I had contributed to an album of northern song covers produced by Sony"recalls the young girl from Lille to contextualize before adding: "There, when they saw that I was a fan of Star Ac and that there was a showcase, I was invited and warned a bit at the last moment". This explains this express round trip and puts an end to all controversy.
"It's the truth, I really took the train from Lille just for the showcase and to meet the students. I did not even know that there would be small dedications and I did not know either that it would be a sequence in the daily newspaper. The meeting was "nice"according to Camille Cerf, which would explain why the production decided to keep the editing of his passage.
"You know that my favorite from the start is Léa and I still like her so much after this meeting but now that I have met them I have a lot of difficulty making a ranking". For the ex-miss, the four finalists have already won. To conclude this little explanation in front of the camera, she wishes them a lot of happiness.