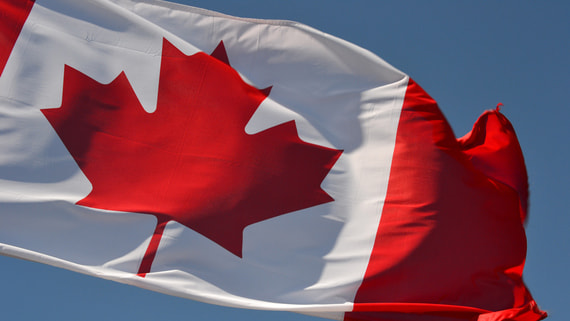 Canada has expanded the list of individuals and companies subject to sanctions. Restrictions have been introduced for 29 organizations, including banks Uralsib, Rosbank, Zenit, the All-Russian Bank for Regional Development, a number of factories, research and production and research centers. The new list is published on the website of the Canadian government.
The sanctions list also includes PJSC Severstal, Interros Invest and Interros Holding Company, a subsidiary of the state corporation Rusatom Overseas, Federal State Unitary Enterprise Atomflot, Kurchatov Institute, NPO Izhevsk Unmanned Systems, etc.
Sanctions have also been imposed on Aleksey Komissarov, director general of the ANO "Russia – a Land of Opportunities", designer Vladimir Lepin, businessman Nikolai Kolesov, and military officer of the Western Military District Sergey Muchkaev.
Canadian Prime Minister Justin Trudeau previously announced a new sanctions list, without specifying the titles and names. "Canada is announcing new sanctions against four individuals and 29 entities related to the Russian Armed Forces, industrial, financial and nuclear sectors," he said on August 23 at the Crimean Platform Ukrainian Forum.
On August 18, the Canadian government announced that the country had expanded its list of sanctions against Russia to include 15 individuals "in response to a growing level of human rights violations." The Moscow City Court, Basmanny and Khamovnichesky district courts also fell under sanctions. Ottawa motivated the inclusion of courts in the sanctions list by the fact that they considered some high-profile cases against representatives of the Russian opposition. The Russians against whom sanctions are imposed are in the service of the government, the judiciary and the Investigative Committee, the Canadian government added.
Earlier in July, Canada imposed sanctions on 19 Russian cultural figures who "use their art" in support of a special operation in Ukraine.
In total, since 2014, Canada has imposed sanctions on more than 2,600 individuals and legal entities in Russia, Belarus, Ukraine and Moldova, involved, according to Ottawa, in violation of the sovereignty and territorial integrity of Ukraine.