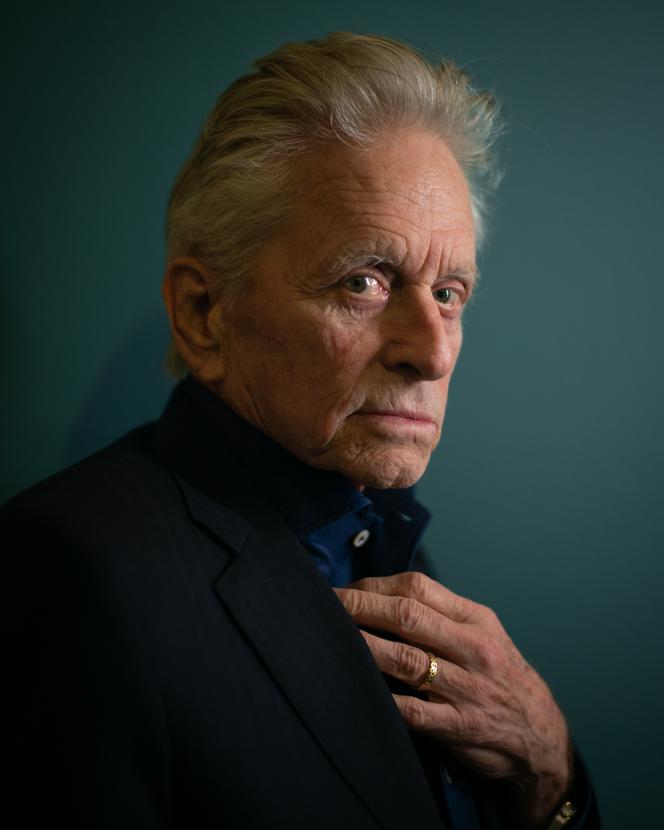 Each time he comes to Cannes, Michael Douglas manages to be well accompanied. He happened to spend the Festival leaning on the bar of the Carlton with some fellow hippies. Or to climb the steps under police escort, to guard against the controversy aroused by Basic Instinct, in 1992. This year, while a Palme d'honneur was awarded to him at the opening ceremony on May 16, the Hollywood actor and producer found himself a new guardian angel, Ludivine Sagnier. "It's easy to get swallowed up by the chaos of Cannes, she slips. I was delighted to support such an exemplary man. »
They bonded in 2022, on the set of a series for Apple TV, which spanned eight months from Paris to Saint-Malo. He camped the American diplomat and inventor Benjamin Franklin; she, the French musician Anne-Louise Brillon de Jouy. The two characters loved each other with an impossible love; the two actors have forged a solid friendship. " During our first scene, Michael had to kiss me on the hand while staring me straight in the eye.remembers Ludivine Sagnier. For me, it's a whole cinephile imagination that has unpacked. Its amplitude is impressive. » Because this actor plays the cupids with as much ease as the paragons of greed; we imagine him as credible as a cantor of courtly love as he was among the crooked brokers of Wall Street, in front of the camera of Oliver Stone. " Michael invited the whole team to celebrate Thanksgiving, traces the actress. He looks like his Franklin character. He searches, invents, gathers, with curiosity and humility. »
Has the Salon des Ambadeurs ever lived up to its name? It is in this peaceful corner of the Palais des Festivals that Michael Douglas lends himself, with the tact of a diplomat, to media protocol. A communicator asks him to " to say something " to followers from his Instagram account. Warm and raspy voice, His Excellency Douglas complies with good grace: "I am older than the Festival! », he jokes from the height of his 78 years. The camera shudders on its tripod, the communicator ditto.
"Messenger of Peace"
Our turn. The star has just had time to order a tea that he is worried about the excesses of artificial intelligence. " As I was preparing my speech for the opening ceremony, a friend suggested that I type "palme", "honor", ​​"Cannes" in ChatGPT. I could have followed his advice, people would have seen nothing but fire… We created a monster, without thinking about how to regulate it. The same is true with social networks, which divide and polarize, for lack of an adequate framework. »
You have 63.46% of this article left to read. The following is for subscribers only.