"Capital" reveals the real cost of ultra fast fashion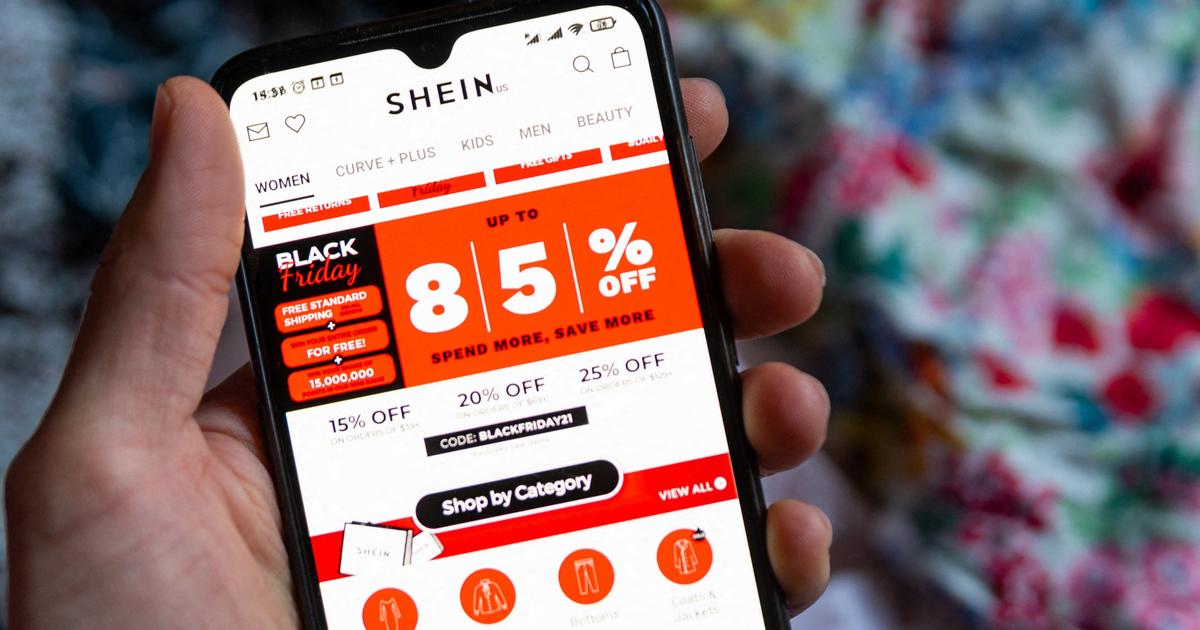 On the eve of Black Friday week, M6's business magazine is investigating the hidden side of e-commerce giants such as Amazon and Shein, a Chinese platform present in 220 countries around the world.
15-24-year-olds are easily addicted to Shein, a Chinese e-commerce site that floods the market with very trendy or popular clothing on social networks, at the unbeatable average price of €7.80. According to the Kantar Worldpanel institute, it has already attracted more than 3 million French people by carrying out a strategy of conquest based on formidable digital marketing. In Shein: the shock methods of the new king of ultra fast fashion , "Capital" investigating manufacturing systems and costs, quality, the role of influencers in brand visibility, and the looting of current trends via social media. Created in 2012, the Chinese giant Shein posted an increase in turnover of 15 billion euros while the magazine Forbes estimates the personal fortune of Chris Xu, its founder, at $5.4 billion (in 2022). However, there is no real photo of the man on the web, reveals "Capital", broadcast Sunday, November 20 on M6.
Shein or the strength of visibility on social networks
The dazzling progress of the Chinese brand on our territory is not due to chance. Two digital marketing specialists have identified more than a thousand influencers in France, 50% of whom live in small towns far from shops. They receive a huge package of clothes every month that they try on by filming themselves and commenting on photos and videos in exchange on social networks. According to experts, their media value is 17 million euros, which means that the hours of unboxing, fitting and assembly carried out for free in exchange for 500 to 700 € of clothes are equivalent to an advertising campaign of 17 million euros made with traditional media!
Read alsoDelivery times, secure payment… Discover the 10 best French e-commerce sites
To conquer the big cities, Shein also set up pop-up stores to attract a more discerning clientele who wanted to try on the clothes. But to buy them, customers have to register on the Shein app and in turn fall into the social media process of earning ever more vouchers in exchange for reviews and increasingly frequent visits. .
Low-end manufacturing and high-performance management software
For M6, "Capital" travels to the Canton region, a center of the Chinese textile industry where the small and large production structures working for Shein are located. The Chinese giant places orders with factory workshops capable of producing up to 150,000 parts per month and calling on subcontractors if necessary. According to "Capital", 6,000 suppliers work for the brand. One of the workers we met managed to earn the equivalent of €1,400 per month, a decent salary for the country, but with 13 to 14 hours of work per day, seven days a week! The making of clothes is simplified to the maximum and the majority is polyester. But low manufacturing costs are not enough to explain the brand's performance. The Chinese giant uses high-performance management software that allows it to know at all times what its workshops are producing and thus to control the supply chain. When competitors take 20 days to deliver products, Shein only takes a week.
Catalog, plunder and waste
Shein offers some 208,000 articles online daily and some 50,000 references appear every morning, ten times more than on a competing site like H&M. Thanks to a start-up specializing in artificial intelligence, "Capital" explains how Shein synthesizes all the trends, likes them on social networks, comments to launch new models, even if it means copying young French designers. A high-quality garment at €220 can quickly end up at €11.49 just a click away with very poor quality finishes and synthetic fabric. But launching a procedure is too expensive for a small structure.
Read alsoWhy does my teenager want to save the planet but overconsume fast fashion?
"Capital" also partners with a lab to test the wear resistance of Shein garments. Dyes that do not hold up to several washes, rapid pilling of cottons, shrinkage of fabrics are observed. Clearly produced to be quickly thrown away, these low-end, low-cost products pose a real ecological problem. In fact, to eliminate the ever-increasing amount of fast fashion waste, it has to be incinerated, which is very expensive for recycling or second-hand companies, which have to pay €170 per tonne to get rid of it. Some clothes are still packed in the very recognizable plastic bag stamped Shein. Will the informed buyer have the will to stop this mismanagement? Nothing is less sure.