Cars, hair dryers, luxury watches, Playstation 5... Confiscated goods put up for auction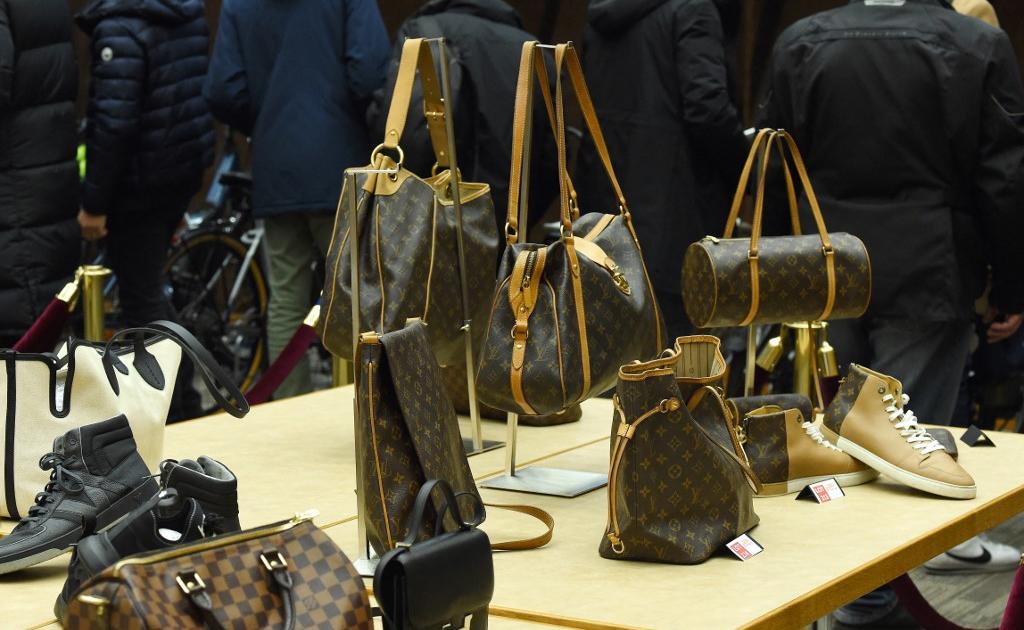 Two auctions offering property "seized or confiscated" by the courts will take place in early October.
Of them special auctions will be organized in a few days. On October 4, in Lyon, then on October 5, in Marseille, between 1.30 p.m. and 5 p.m., goods "seized or confiscated" by justice will be proposed, "within the framework of the partnership between the agency for the management and recovery of seized and confiscated assets (AGRASC) and the Estate (DNID - National Directorate of State Interventions - of the General Directorate of Public Finance)", we learned by press release this Wednesday.
The goods offered, whose catalogs are available on the internet, are all from "judicial seizures and confiscations in the context of criminal proceedings», and it will be possible to participate either online or on site. The lots will also be presented in the morning, from 10:30 a.m. to 12:30 p.m. The sales will take place in two prestigious places: the Palais de la Bourse, in Lyon, and the Palais du Pharo, in the Marseille city, specifies the Directorate General of Public Finances.
The curious may be able to get their hands on a motley list of goods, which testify to the luxury tastes of the defendants. In Lyon 216 lots will be offered, including cars, including a Chevrolet Corvette coupé estimated at 14,000 euros or a 2017 Mercedes estimated at 40,000 euros. The sale will also include bicycles, motorcycles, several high-tech objects such as a computer, speakers, headphones, a hair dryer or two Playstation 5s, which remain difficult to find even several months after their release. The event will also be an opportunity to acquire works of art, beauty products, clothing and shoes or bags from luxury brands such as Chanel, Hermès or Louis Vuitton. Decidedly extensive, the catalog also includes jewelry, old coins, lots of gold and other watches estimated at several thousand euros.
In Marseille, the next day, some lots are estimated at tens of thousands of euros, such as a Rolex watch - between 30,000 and 35,000 euros - and another Vacheron Constantin, pinned between 20,000 and 25,000 euros, or even a pair of Nike sneakers estimated at more than 6,500 euros, a boat at 70,000 euros, a Ferrari at 60,000 euros and a white gold Chaumet set costing more than 5,000 euros. On this occasion will also be sold other surprising goods, such as a Samsung television, a Gunai electric scooter at more than 1200 euros, pens and computers.
A sale for a good cause
This is not the first time that the State has organized such a special sale: last November, many luxury items were offered at auction. Among the goods offered were a Lamborghini Aventador – starting price, 150,000 euros – or a bottle of Petrus, offered at 6,300 euros.
Managed jointly by Agrasc and Dnid, these auctions are primarily intended to punish criminals, by "depriving the perpetrators of crimes and misdemeanors of their property". The sales also turn out to be nice operations for the State, which recovers a jackpot used for "feed the State budget, finance actions to fight against drug trafficking and addictions and allow the compensation of victims". Enough to "kick in the wallet of criminals", summed up Éric Dupond-Moretti, in November. And, for the average person, enough to acquire exceptional properties, in a very particular context.
SEE ALSO - Zephyr: the dinosaur skeleton soon to be auctioned