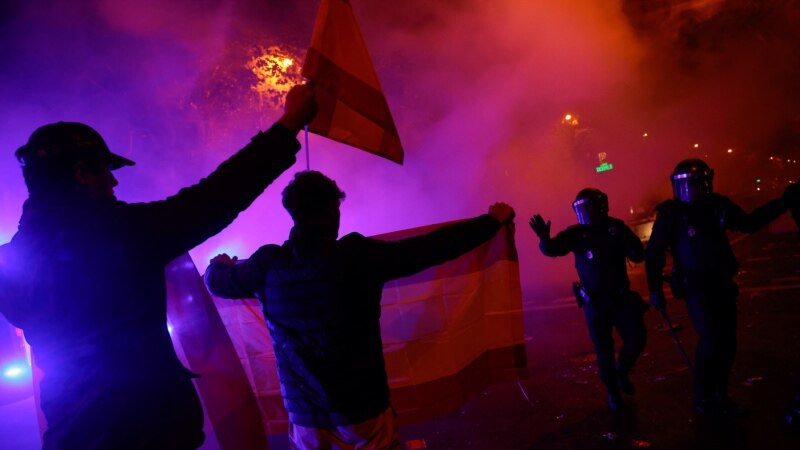 Acting Prime Minister of Spain Socialist Pedro Sanchez on Thursday announced his intention to fight for the creation of a new government – with the support of the Catalan separatist party headed by Carles Puigdemont. As reported by Reuters, the Spanish opposition considered the deal "humiliating".
The package of agreements between Sanchez and Puigdemont includes the provision of amnesty to the former leaders of the separatist actions for the independence of Catalonia in 2017. Carles Puigdemont was then the leader of m demonstrations. A few days after Madrid suppressed separatist demonstrations, Puigdemont went into voluntary exile and spent several years in Belgium, hiding from Spanish law enforcement agencies.
On Thursday, an attempt was made on the Catalan Alejo-Vidal Cuadras in Madrid. The 78-year-old politician received a gunshot wound to the face, the BBC reports. In the past, he headed the branch of the People's Party in Catalonia and founded the far-right Vox party. Cuadras sharply condemned the amnesty proposal, calling it a "shameful pact" that would turn Spain into a "totalitarian tyranny."
In June 2017, the Catalan government headed by Puigdemont called a referendum on independence. It took place on October 1, 90% of those who voted were in favor of the independence of Catalonia. The Spanish government did not recognize the referendum and its results. Puigdemont signed the declaration of independence, but suspended its action for negotiations with Madrid. On October 21, the head of the Spanish government, Mariano Rajoy, suspended the autonomy of Catalonia. Puigdemont did not recognize the legality of Rajoy's decision and left for Belgium. To date, he has managed to avoid extradition to Spain. Many of his ociates in the movement for the independence of Catalonia were tried and put behind bars in Spain.