Celtics suspend coach for all season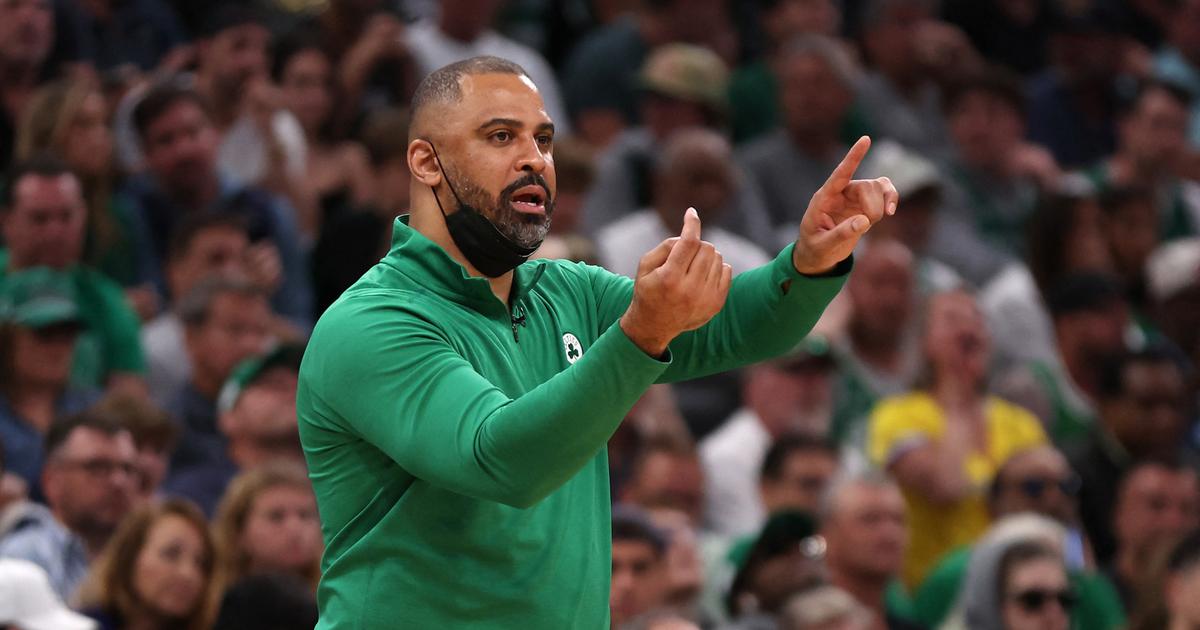 Dismissed for violating internal regulations, Ime Udoka will be replaced by his assistant, Joe Mazzulla, as Boston's interim coach.
It was announced, it's official. Ime Udoka will not coach the Celtics in 2022-23. The 45-year-old technician is suspended for the entire coming season for violating the franchise's internal regulations. No more details in the Boston press release, but various sources have already lifted the veil on the reasons for this sanction, including ESPN and The Athleticwho speak of a relationshipintimate and consentedwith a female staff member.
The franchise with 17 NBA titles also indicates that a "decision on Udoka's future beyond the upcoming season will be made later", adding that"the suspension takes effect immediately". Who to replace Ime Udoka on the bench of NBA vice-champions? The former club of the late Bill Russell has not announced anything yet, but according to Adrian Wojnarowski, his assistant, Joe Mazzulla, will take his place as interim manager.
Finalist for his first year on the bench
Briefly spent in France (Vichy in 2005) and NBA champion alongside Tony Parker and Boris Diaw at the Spurs during his playing career, Udoka held assistant positions in San Antonio, Philadelphia and Brooklyn before taking the reins of the C's at the start of last season, guiding Jayson Tatum, Jaylen Brown and company to the final, losing 2-4 to Golden State.