Chimène Badi confides in her bulimia in "A Sunday in the countryside"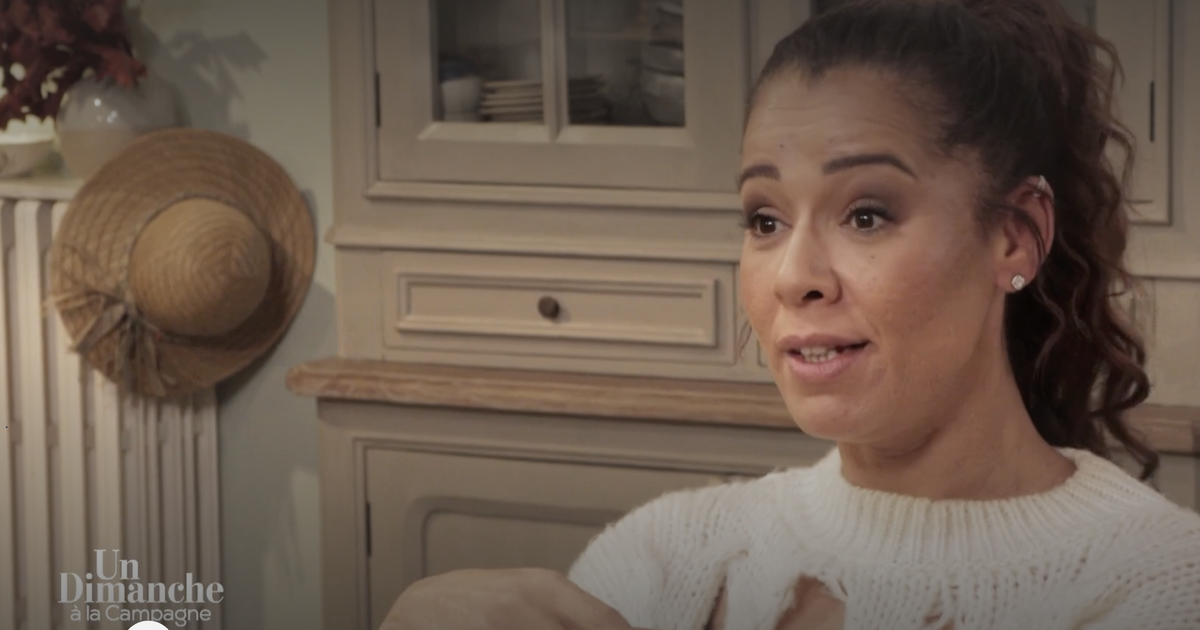 The singer returns to the racism suffered during her childhood and the incessant criticism of her physique at the start of her career, in the program hosted by Frédéric Lopez.
After several weeks of absence,Sunday in the countryside is back on France 2. This January 29, it's the actor Michel Boujenahthe star dancer Francois Alu and the singer Chimene Badi who spend the weekend together. And the latter came back throughout the broadcast of Frederic Lopez on the pressure felt on her physique, to the point of making her fall into bulimia.
As a child, she suffered bullying and racism, "we were the first Muslim family in the village". The insults are daily, to the point of receiving malicious phone calls at home. "Once, I'll pick up the phone, I'm 7 or 8 years old and it's horrible what I hear on the phone" remembers the singer. At school "every day you have to impose yourself, because I am expected at the exit to "take care of my case"" she continues to say. "It's scary, but we're going to stay strong" Already at that time, the little girl said to herself who saw in music an escape. Then come the singing lessons and his first teacher gives him this terrible sentence: "you become pretty when you sing". "It broke me in two" explains Chimène Badi before adding that "some people don't realize that in one sentence they can destroy you".
A meeting that "will screw it up"
In 2002, she took part in "Popstars". She was not selected to form the Whatfor group, but producer Valéry Zeitoun, then a member of the jury, spotted her and had her record a demo. The young Chimène Badi flew to Quebec and recorded her first title, Between us. These albums are successes, but behind the scenes, it's a different story. "I live it like a robot" remembers the singer who tells not to like "who she becomes"someone of "nervous, anxious, stressed and lost". The incessant attacks on his physique and his weight, especially in the tabloid press, do not help. "At 20, it's very, very hard, how do you cope with all that?" she summarizes before adding that there is "people in the middle who don't spare you". She remembers particularly severe makeover sessions from which she emerges with "the feeling of being filthy". But the young woman accepts, continues to "smile and sing" because she has "fear of losing everything".
She becomes bulimic because he "there is a lack". She tells : "we calm down by filling the void, it's pain in its purest form because at the time, it soothes, but behind it we are so disappointed in ourselves, to hurt ourselves". It's a meeting "not pleasant" in the profession that "go screw it up" to the point that she feels "like a puppet" which will make her react. She analyzes alongside François Alu, Michel Boujenah and Frédéric Lopez that "it is an immense evil for an immense good". Today, Chimène Badi says to herself "freed from the gaze of others". She assures him, "With strength, the desire to get out of it and the right entourage, we can get there".