Christophe Dechavanne stung by the remarks of Matthieu Delormeau in "TPMP"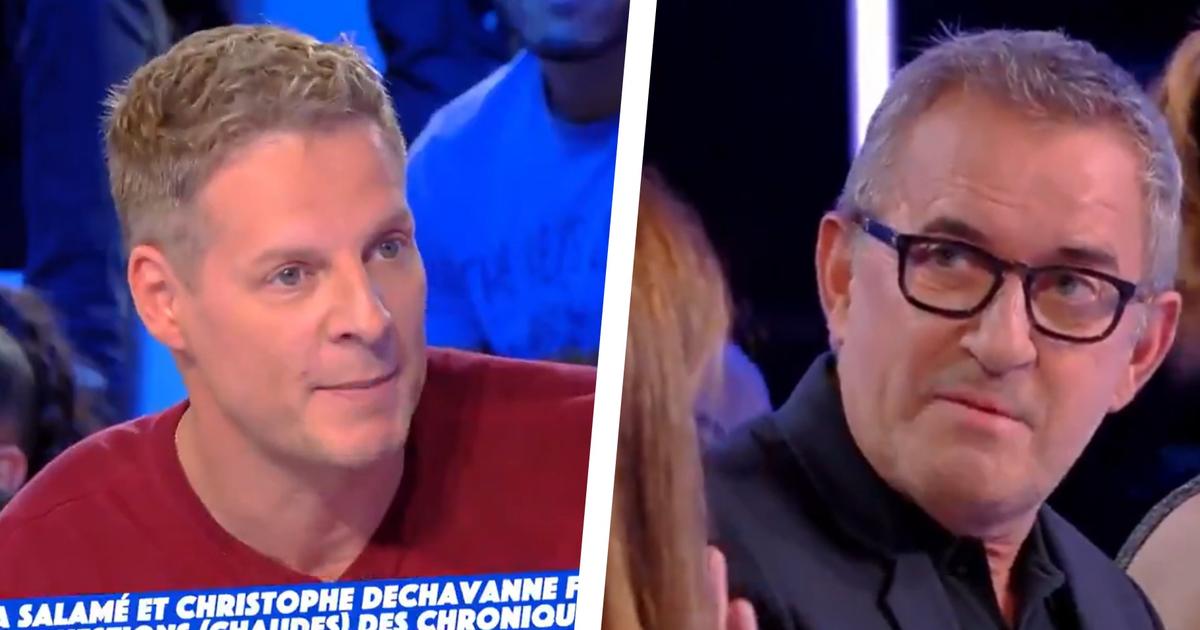 VIDEO - Cyril Hanouna's columnist assured Thursday evening that he did not believe in the success of "What an era!", the program in which the host of "Ciel, mon mardi" will participate.
"I'm very worried about Léa, I don't believe much in this show." Matthieu Delormeau expressed, Thursday evening in "Touche pas à mon poste!", Doubts he has with regard to "What time!", the program that replaces this Saturday "We are live". Léa Salamé, who will host it alone, will be accompanied, as a "permanent guest", by Christophe Dechavanne. It is precisely this somewhat surprising duo in which Cyril Hanouna's sidekick does not believe.
"We should have fun"
"I say this with all the admiration I have for you"launches the forties to the address of Christophe Dechavanne, guest with Léa Salamé and Philippe Caveriviere on C8. "We see him tonight, he's the one talking, he takes up space, he's a host." These assertions were not entirely to Christophe Dechavanne's taste: "I had already been told that you said that. I said to myself : "Definitely, this boy is still saying nonsense!"".
Matthew Delormeau responds that the unprecedented role of "permanent columnist" proves that the production of France 2 has failed to define its place. "As I am rather better when I am invited in a emission, I had this idea which I find luminous", confided to us on this subject the ex-host of "Ciel, mon mardi". "If I manage to be in the same state as when I am invited, my faith, we should laugh."
Read alsoChristophe Dechavanne: "It is not impossible that this will be my last return"
"Do you allow me to answer?" : Léa Salamé has her say on the matter. "A lot of people like you have said the same thing to me: "Why didn't you take to argue?" she explains. I come to have fun, to give meaning to this show, to do my job as a journalist and to unbutton a little. I'm very happy he's here.» Appointment, therefore, Saturday evening to check the effectiveness of the duo. The names of the guests have already been announced..