Christophe Montenez leaves the ball of the accursed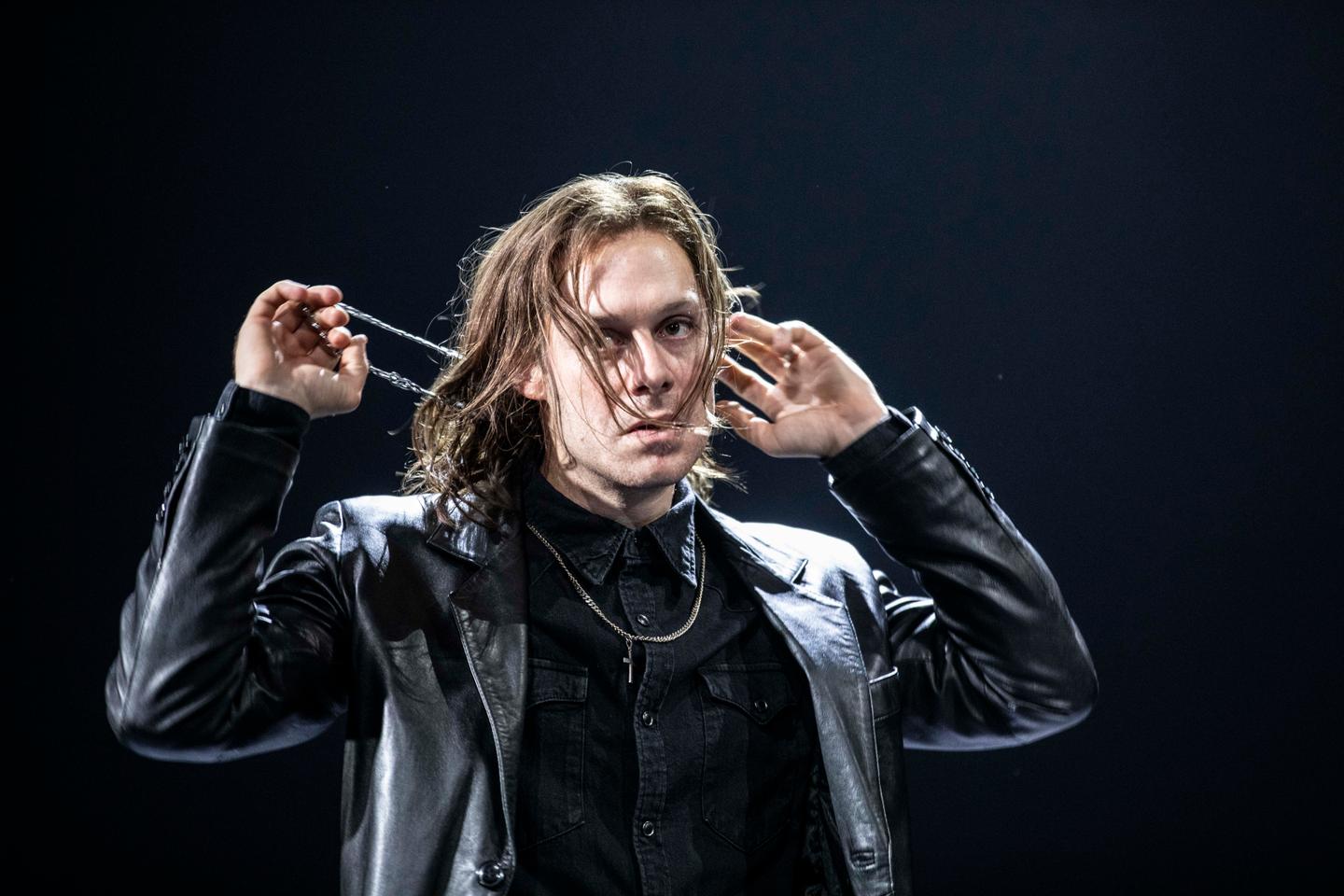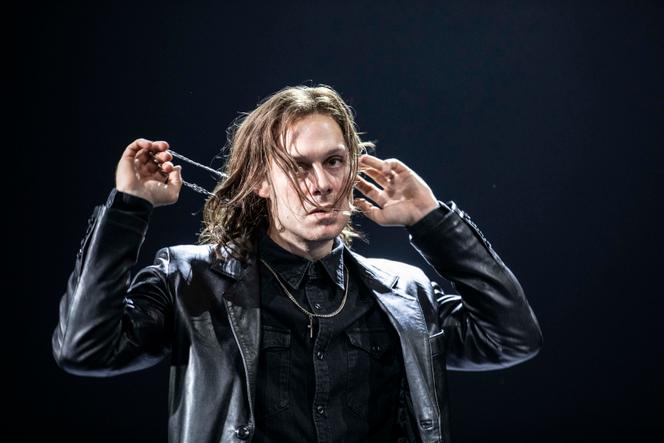 At the Comédie-Française, the moor of King Lear also seems to have suffered the ravages of the drought. On the stage covered with stunted and dehydrated tufts, the actors rehearse, a few days before the premiere, under the direction of the German master, Thomas Ostermeier. Denis Podalydès will be Lear. He will be well surrounded, by Eric Génovèse (Gloucester), Stéphane Varupenne (the crazy), Marina Hands, Jennifer Decker and Claïna Clavaron (the daughters of the old king). And, in the role of Edmond, the bastard, the cursed, the Machiavellian, an actor who imposes his talent with more and more evidence over the years: Christophe Montenez.
Cowboy boots and black leather jacket, long hair, pendant cross: Thomas Ostermeier plays, with obvious humor, on the demon side with the angel face of Montenez. In this masterpiece that is King Lear, where good and evil constantly turn, like thin, supple gloves, his presence was essential. Because the young actor collected them, these roles of "twisted" to whom the good Lord would have been given without confession.
It all started with "The Damned", in 2016, when Ivo van Hove entrusted him with the role of Martin von Essenbeck
It all started with The Damned, in 2016. Ivo van Hove entrusts him with the role of Martin von Essenbeck, the ultimate degenerate offspring of a family of great industrialists, who sinks into all the intimate and political turpitudes – pedophilia, incest, Nazism. Christophe Montenez manages to make people forget Helmut Berger, who played the role in Visconti's filmwith its hypnotic presence of an elusive snake, a lurking beast and a lost child all at once.
Then there was The demonsby Dostoyevsky, in the vision of Flemish director Guy Cassiers, in 2021, and in which he played Nikolai Stavrogin, and a whole nihilistic youth with him. And even The Tartuffeas seen by Ivo van Hovewhich is revived this season at the Comédie-Française, and where it flows into the title role, again, in a disturbing mixture of innocence and perversity.
"I have a lot of anger in me"
"I believe there is always a place where I want to save them, these monsters, he analyzes. I understand them enormously, even Martin, even Tartuffe, as Ivo van Hove shows him: he is someone who comes from the street, he is welcomed into a bourgeois family, and he takes what there is to take by revealing each one to himself… I also have a pleasure in playing such characters which is linked to the violence that I cannot put into life. I have a lot of anger in me, and I find it hard to show it: I have a nice, funny child side [on le confirme]. Behind, something rumbles, which these roles allowed me to exorcise. »
You have 61.15% of this article left to read. The following is for subscribers only.