chronicle of intersex adolescence on France 5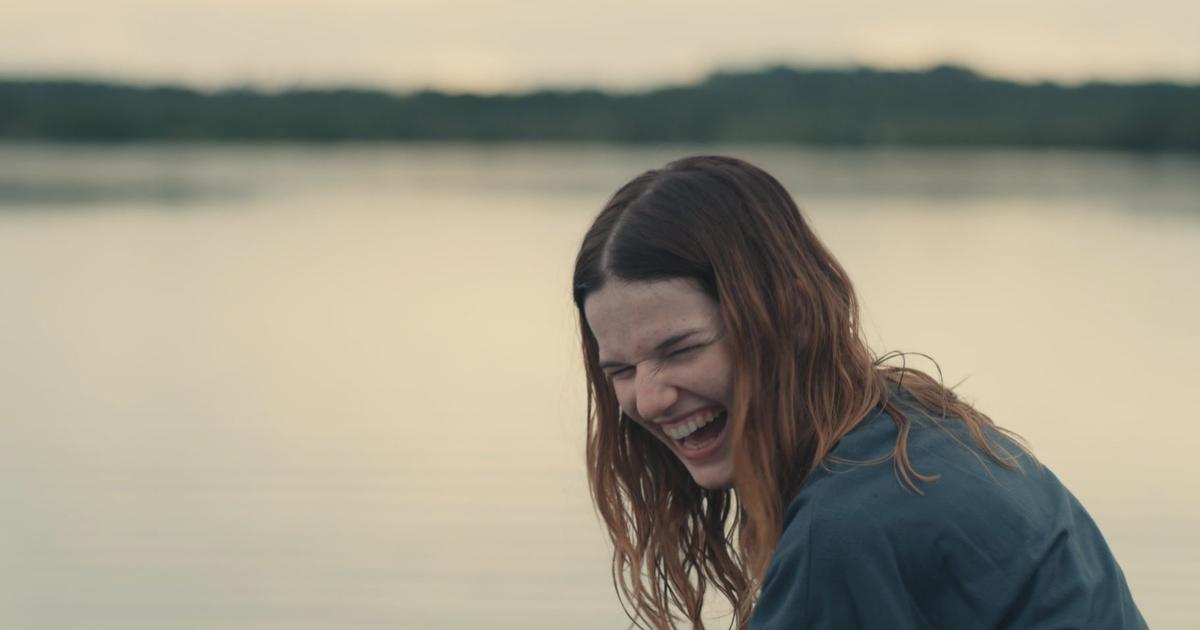 Sensitive, funny and touching fiction, voted best French series at Séries Mania in the spring.
Some 2% of the world's population is believed to be intersex - individuals whose sex characteristics do not fit the standard definitions of male or female. Yaël Langman offers them a representation, an existence. She gives body – a "tender flesh", mutilated, abused – and soul – disoriented, abused too – to this figure in the person of Sasha (Angèle Metzger, with great accuracy), 17 years old. Sasha, who grew up as a boy and is awaiting the operation that will make him a girl, discovers that he was born intersex. They then understand multiple operations, scarring and pain from an early age. Should he blame his parents who tried to return to the norm by following the advice of doctors? After a traumatic experience for the teenager, the family moves. New school, new life. Sasha, who now defines herself as feminine, is attracted to the handsome Alex but is not indifferent to Anna either...
an explosion
" When, at the same age, I met an intersex person, the word did not even exist, remembers Yaël Langmann, creator of the series. And when I conceived the vertigo that was created in the psyche of this person, the explosion, when she realized that our society has never thought of its place, I was taken aback and then revolted. Through the medical treatment, the family lie, the loneliness to which her body sent her back "… The screenwriter has thus carried this project for many years. With tender fleshshe questions, well beyond insex, the question of identity, singularity, self-confidence, which torments all adolescents when they have to find their place in the world.
Rough and graceful at the same time, Sasha is an endearing character. His doubts, his fears, his anger, his desires, we can only share them. " Everybody fucks but not me, everybody touches but not me, I'm a fairground animal ", she says. The distress of the parents, wonderfully embodied by Daphné Bürki and Grégoire Colin, also echoes. Present, loving, open, they have, in spite of themselves, created the monster. Without forgetting the little sister (Saül Benchetrit), who is desperately trying to find her place, within her family and at school, faced with this eldest who monopolizes the attention, a feeling of abandonment that she will make him pay at a high price but in a perhaps life-saving gesture...
A pedagogical will
Pedagogical will, there is necessarily, but implicitly. "It's such a complex subjectcontinues Yaël Langmann, there are a million shades. We told a possible path, working on writing with the founder of the Intersexe activist collective, without wanting to fetishize the character. We hope, at the very least, to lead to intimate questions, to make people want to find out more and not to arrive with text explanations, solutions. »
With its aesthetic, which evokes the independent American cinema of the 90s, that of Gus Van Sant in particular, the series offers a realistic and dreamlike approach at the same time, as if suspended, floating... The camera, as close as possible to bodies, faces, captures every breath of life. The very beautiful image evolves from shadow to light, to reflect the long road to self-acceptance, of one's body, better to claim the truth of one's being.