Clashes in Naples between Frankfurt supporters and police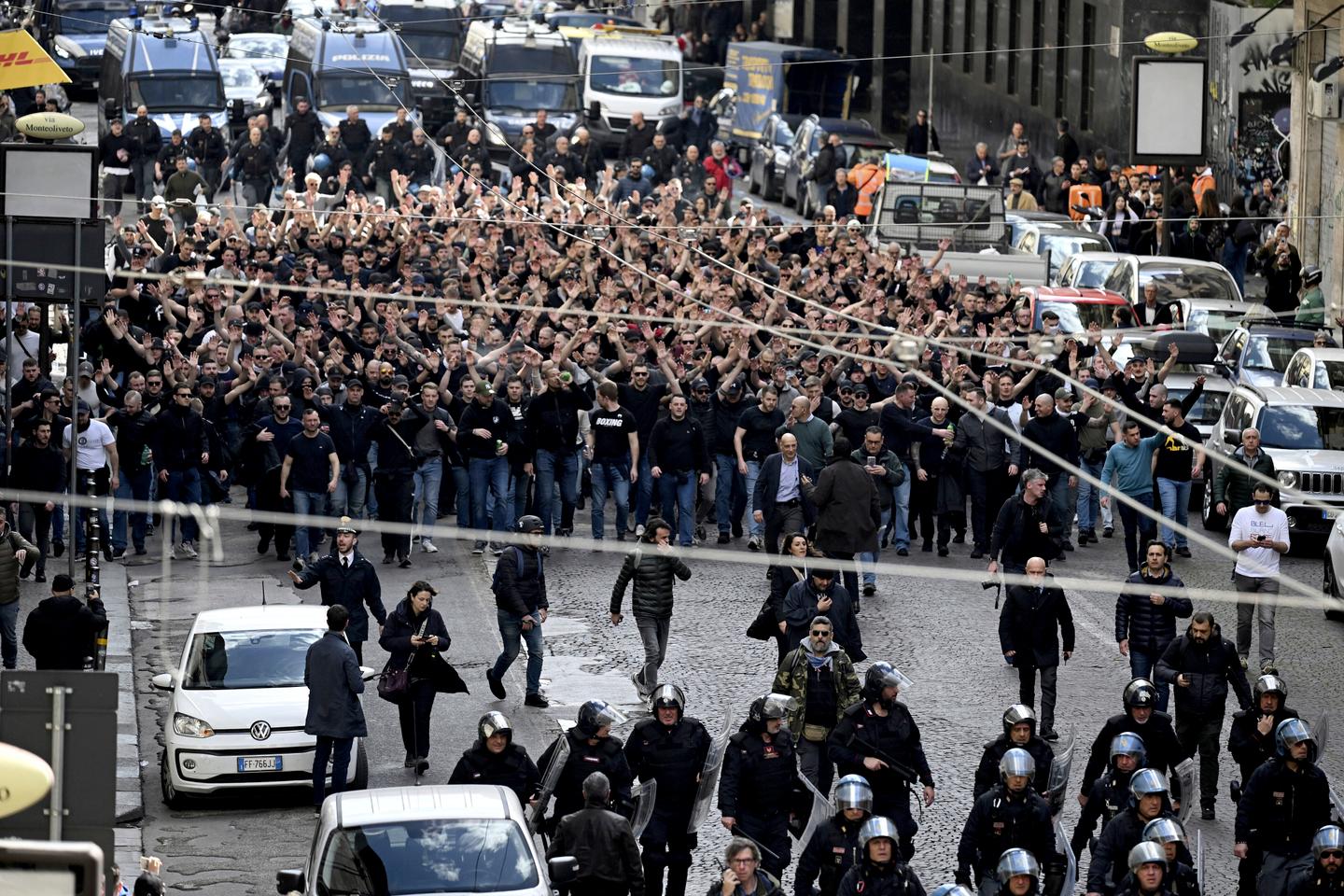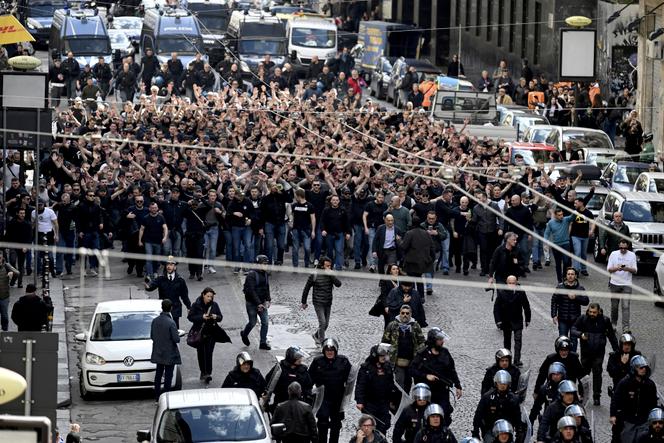 Clashes broke out on Wednesday March 15 in Naples between German supporters of Eintracht Frankfurt without tickets and the police, on the sidelines of the knockout stages of the Champions League.
Hundreds of hooded German ultras dressed in black threw projectiles and smoke bombs at police who responded with tear gas, according to images broadcast by Italian media. A police car caught fire. This violence, which took place mainly in a square in the historic center of the city, occurs when the supporters of the German club are deprived of tickets for this meeting, after a ping-pong between the Italian authorities and the club, against a backdrop of risk of trouble.
Despite this context, at least 600 German supporters made the trip to Naples without tickets, according to the media. Eintracht and its fans have been under close surveillance by UEFA since last season, following the invasion of the pitch and the use of pyrotechnics in its Waldstadion, after the club qualified for the Europa League final against West Ham in May.
In September, incidents had already broken out in Marseille between supporters of OM and Eintracht, with smoke jets between stands. A Frankfurt supporter was seriously injured. German supporters also gave Nazi salutes.