Clémence Castel looks back on the adventure "Dancing with the stars"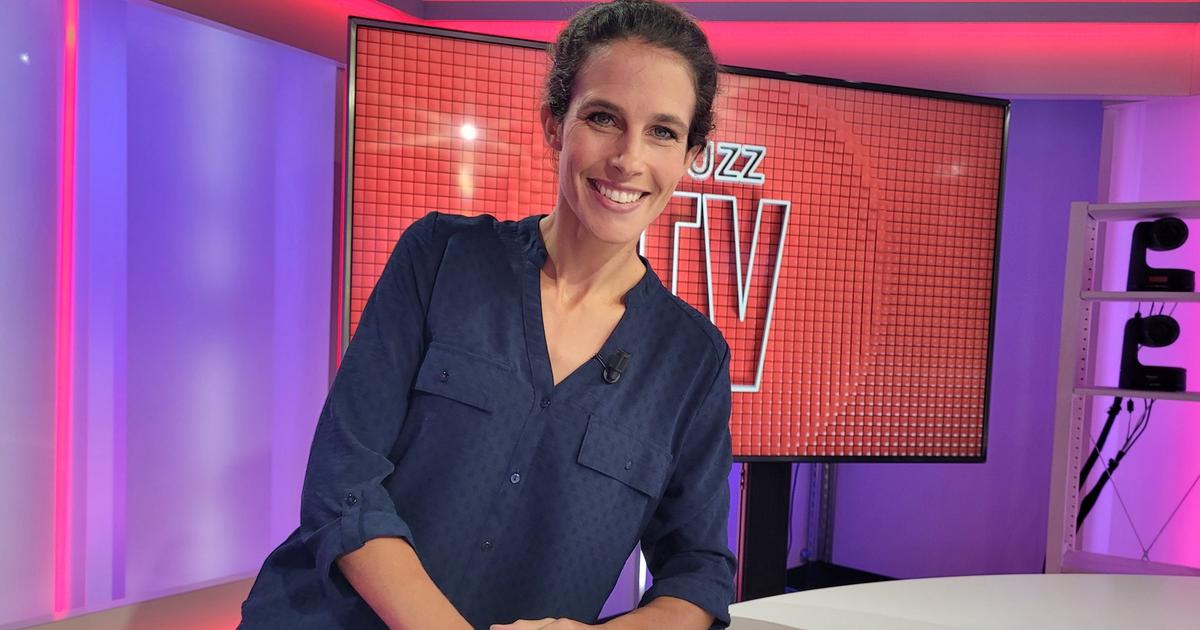 FIGARO LIVE - The double winner of "Koh-Lanta" participates in the twelfth season of the TF1 dance competition. Guest of "Buzz TV", she confides in her preparation.
TV MAGAZINE. - You are participating in the twelfth season of "Dancing with the Stars". What is your level in dance on a scale of 1 to 10?
Clemence Castel. - I would say between 2 and 3! I go very far. My first day of dancing was the first day of rehearsals with my partner. It's a huge challenge for me. I rely on my mind and my ability to adapt.
How are your workouts going?
I didn't expect to live something more difficult than "Koh-Lanta". The preparation for "DALS" is very precise. Even when there are no rehearsals, we eat and sleep, dance. When I lie in my bed, I count the steps. My partner can't take it anymore, I nudge her!
Read alsoDavid Douillet and Clémence Castel, winners of the "Traitors": "We shared our kitty with Elsa Esnoult"
You make program history in your own way by dancing with a woman. This is the first time that a 100% female couple will perform on the show floor. How was this association made behind the scenes?
From the first exchanges with the channel and the production, I had the luxury of being able to choose between a dancer and a dancer. Dance is an area I know nothing about and I asked myself: who would I be most comfortable with? The response was quick and I'm more comfortable dancing with a woman than a man. Even if we play a role when we dance, there is an element of seduction.
Is it because you are in a relationship with a woman that you were left with this choice?
I think so. It needed a certain consistency and I thank the channel and the production for that. I also talked about it to those around me. It was important that he agreed. I don't want to bother anyone. I am very lucky, my relatives encouraged me.
Read alsoClémence Castel ("Koh-Lanta") reveals to be in a relationship with a woman
We don't yet know the identity of your partner, but you said that when you first found out, "you were very hot». Should your partner Marie be worried?
Marie has absolute confidence in me. And it's reciprocal. We found each other and we won't let go, that's for sure. Marie, who is an engineer by profession, so very Cartesian, told me: "it is better that you dance with a straight person who is not attracted to women whereas if you had danced with a man, he could have tried to seduce you".
You participated in the last all-star season of "Koh-Lanta"which has caused so much talk because of the cheating cases. How did you experience the broadcast? Do you have a good memory of it?
I felt like I was living my own adventure. I was more focused on my journey than on what was happening around. My most beautiful "Koh-Lanta" remains the first. It's the one that impressed me the most. "The legend", even if I did not win, I put it in second position because I revealed myself to myself. I was not concerned with the stories around. I didn't cheat. What I can tell you, however, is that if I had been faced with temptation at that time, I don't know what I would have done. I might have thought about it. These are things that can be understood.