Clément Beaune criticizes the passage of Jean-Baptiste Djebbari in "Complement of the investigation"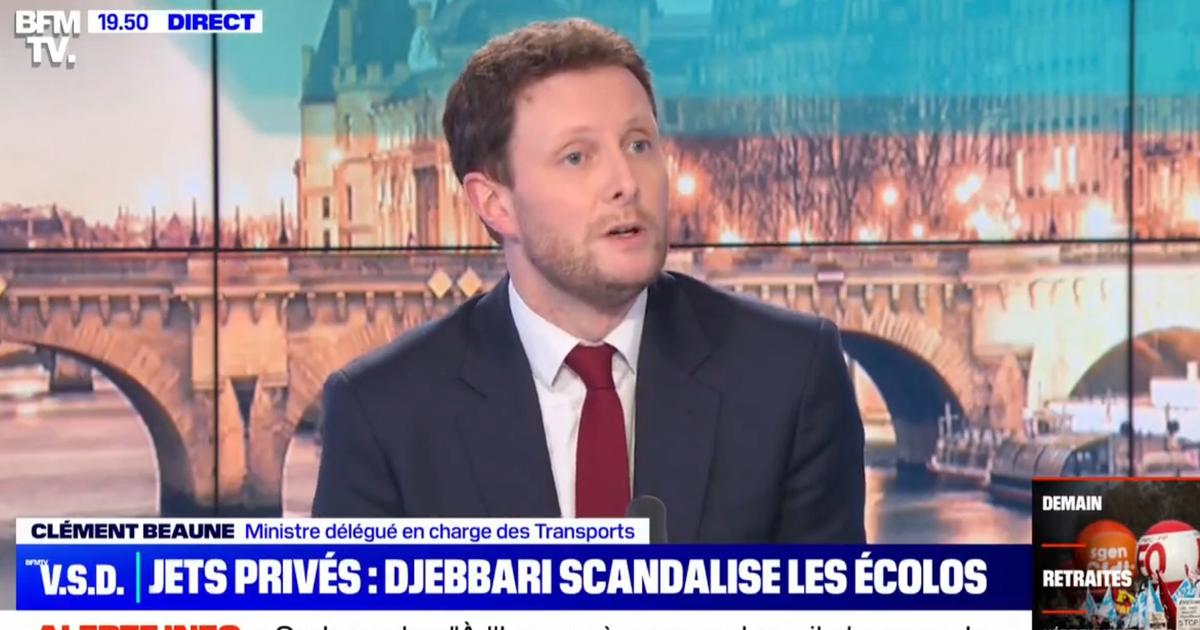 On BFMTV, the current Minister of Transport pinned on the interview with his predecessor broadcast Thursday on France 2.
"The time of decision-makers is precious", declared Jean-Baptiste Djebbari this Thursday in "Further investigation". Faced with Tristan Waleckx, the former Minister of Transport had been categorical about the debate on private jets.
Read alsoFormer minister Jean-Baptiste Djebbari takes his first steps as a speaker in "Les Grandes Gueules"
The former politician of the Castex government, converted today into the private sector, has launched an appeal "to the apostles of slowness absolutely ignoring the functioning of the current world". When the journalist from France 2 was relaunched, the man, who had worked in a Luxembourg jet company, reaffirmed his point by concluding it with a "I recognize the difficulty of the debate but I assume".
Disagreement
Words that strongly reacted to his successor in the ministry, Clément Beaune. Invited the next day on the set of BFMTV, the politician who "knows him welldid not appreciate the speech of Jean-Baptiste Djebbari.
Read alsoTristan Waleckx: "Fake news, a danger to democracy"
"He said bullshit or even a big bullshit", said the Parisian deputy on the continuous news channel. In total disagreement with his predecessor, the minister considers that the time "all – those who struggle on public transport, who take the RER –"must be considered as"just as precious". Without "stigmatize" the need to travel abroad, Clément Beaune drove the point home. "I do not agree with his statement, I assume to have positions and ideas did he declare. Sobriety is like tax, it must be progressive and regulated".