comedian GiedRé violently insults Cyril Hanouna on France Inter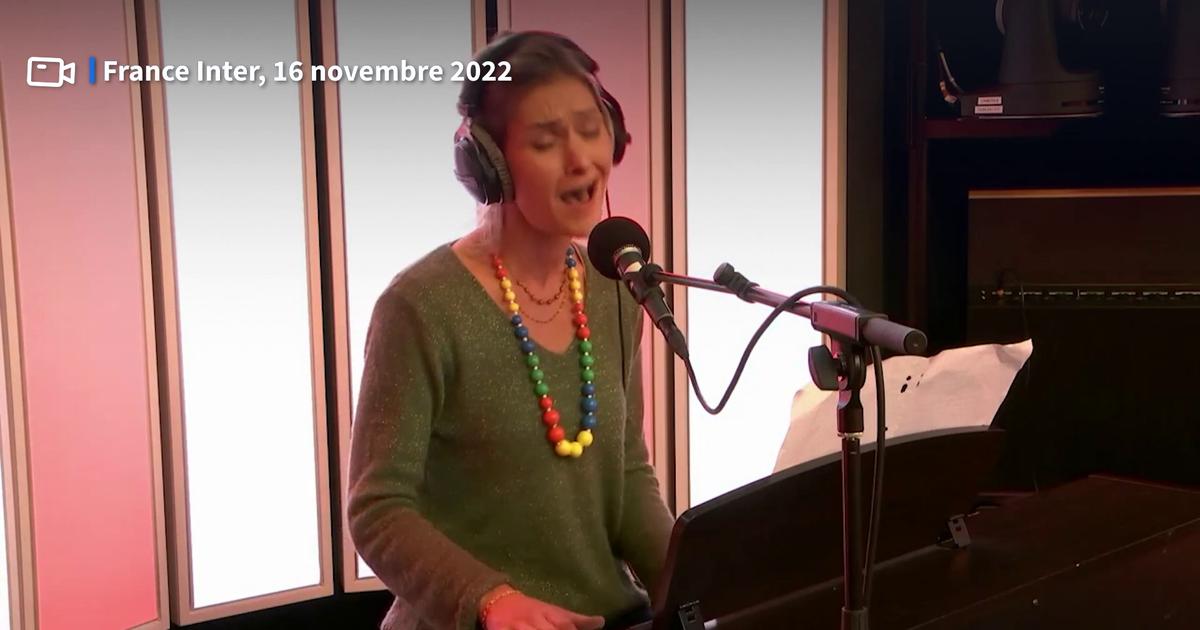 Wednesday during the show "It's still us!" presented by Charline Vanhoenacker and Alex Vizorek, Giedré Barauskaité sang a personal composition addressed to the host of C8 on the public station.
Wednesday on France Inter, GiedRe sprinkled with humor and irreverent phrases its composition deceptively grateful to Cyril Hanouna. In piano voice, the 37-year-old artist from Vilnius in Lithuania took advantage of the airtime granted by the program "It's still us! to attack the host of "Do not touch my post!" », a few days after his stormy exchanges with MP Louis Boyard. "I'm going to sing you a little song for children to give us all hope and to say that in all things, misfortune is good… Or the opposite, I don't know anymore"she said before revealing the words of Thank you Baba.
After explaining, with words that young children can understand, that it's not good to be naughty even if, sometimes, we instinctively want to be, a person takes care of doing it on television, she says. "Fortunately on this Earth, a man has sacrificed himself for us, a man who is there to do everything we are prevented from doing"she continued about this man who "spreads its filth daily" and that "embodies all human bullshit from Monday to Friday on C8 at 7:10 p.m.". And sing its refrain: "Thank you thank you, thank you Baba, thank you thank you, thank you for being there and for being a big shit in our place, for being a big shit that no one can surpass".
"GiedRé, you will receive text messages"

Charline Vanhoenacker
In the rest of her song, GiedRé describes Cyril Hanouna – whom she never calls by name – as "Gogol" who insults people and allows himself anything and everything. "A man has risen and proudly bears the heavy burden of being king of idiots"she added before singing her chorus again. "You feel dirty when you say it ("thank you Baba", editor's note) »she quipped, speaking to Charline Vanhoenacker. "GiedRé, you will receive text messages", warned the latter assuming a possible contact from the host of C8 to react to this song. On May 21, 2017, a few days after the controversy over the program "Radio Baba" broadcast on C8GiedRé had posted a short message on his Twitter account: "You shouldn't shoot an ambulance. Unless Cyril Hanouna is inside".