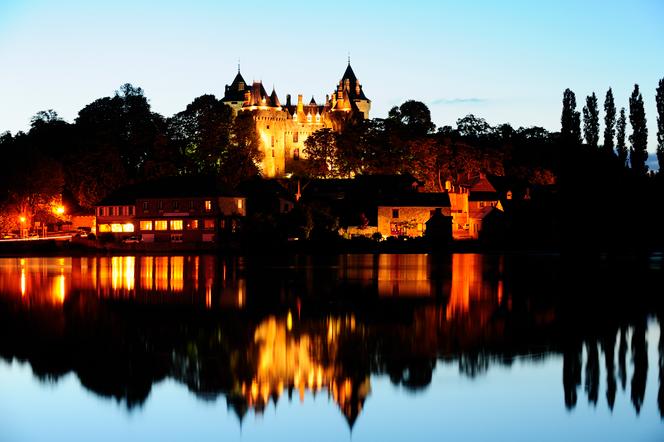 And here is Jean-Baptiste Adamsberg again! The loitering policeman dear to Fred Vargas had not given a sign of life since a dark affair of revenge six years ago (When the recluse comes out, Flammarion, 2017). As if time had no hold on him, today he tumbles into his police station on 13e district, shirtless, a wounded hedgehog in his arms, which he intends to save. He will not stay long in Paris.
His attention is drawn to a murder that occurred in a Breton village, Louviec, just next to Combourg and its castle. That's good – at Vargas, chance always does things well – Adamsberg went there recently, as part of another investigation, and bonded with his local counterpart.
The main suspect is a personality of the village, an eccentric, descendant of François-René de Chateaubriand (1768-1848). Convinced of his innocence, Adamsberg takes the direction of Ille-et-Vilaine, joined by all his team when the deaths multiply.
For On the slab, Adamsberg's twelfth investigation, Fred Vargas' "magic formula" has hardly changed. The writer always slips signs to be interpreted: here, it is the use of a rare knife as a murder weapon that arouses Adamsberg's curiosity. The bestiary, then. The key to the investigations written by the ancient archaeozoologist is often found in the traces left by animals. No spider this time, but besides the hedgehog in bad shape, a donkey, a gutted dog, bombyxes, and especially fleas with significant bites. As always, finally, the investigation is partly storytelling and is based on local legends. Like the lame ghost who haunts the castle of Combourg and comes to torment the villagers at night, knocking his wooden leg on the cobblestones.
So far from all the polar clichés
The main element of this breathtaking novel, however, remains Adamsberg, a policeman so far removed from all the clichés specific to the thriller. Inhabited by a "innate nonchalance often seeming to border on negligence, even indifference"the commissioner achieves his successes thanks to "opaque methods, if indeed one can speak of method in the case of Adamsberg, and by circuitous paths where few[iennen]t to follow him".
The public is not mistaken: it is this atypical and endearing detective who makes the success of the 65-year-old author, whose each book sells more than 500,000 copies.
This strength is perhaps also the main weakness of the last novels of the series: too busy building the book around its character of "cloud shoveler" and to tie a twisted plot, the author sometimes lets the rest of the story flow with a certain ease. Thus the wicked are so to the point of caricature.
You have 13.19% of this article left to read. The following is for subscribers only.