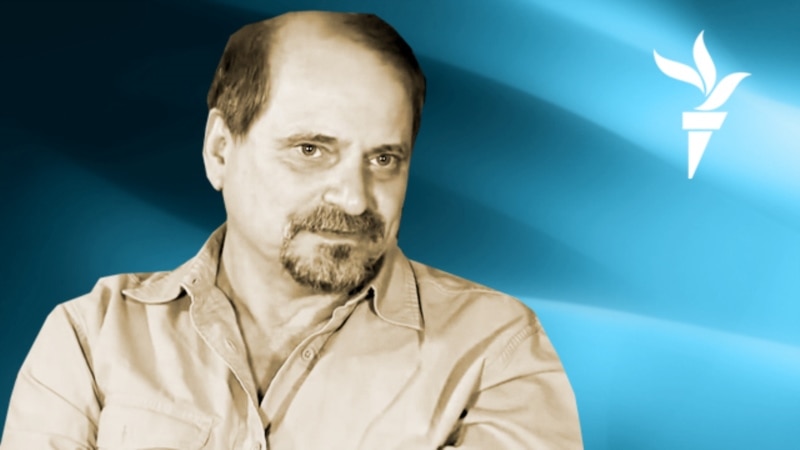 "Freedom" was born at the same time as me, and I have lived with her for the last forty years. But we met much earlier. Actually, I grew up under free voices, without which my father could not live a day, and I teach lessons. Foreign radio formed my generation. The radio served as a mentor in education, filling in the criminal lacunae of the truncated party education. "Svoboda", however, was so brutally muffled that we listened to it in nature – on a distant beach, at night in a tent, while hunting for mushrooms, even on skis. That is, wherever the authorities reached with batwith more work and less excitement.
It is difficult to convey a thought, to tell everything as it is, not only to one's own, but also to outsiders and distrustful ones
It was here and precisely on "Svoboda" that I heard something that changed my life, gave it a vector and helped me find, if not a profession, then an ideal. On a remote Latvian farm, where we went to fish, the receiver of the local production "Spidola" brought me the good news about Pushkin almost without wheezing. The text without end, beginning and author told about the poet as if he were a fictional but real face, familiar but not to me, brilliant but not blinding. That's how they confess their love and that's how they fight for it. I realized that I want to learn the same thing and I will start right now, especially since it didn't matter. Later, I found out that Sinyavsky was reading his "Walks with Pushkin" on Svoboda. And even later, I had the pleasure of telling Andrey Donatovych about this himself. Since then, it seems to me that I pay my debts every time I find myself in front of a microphone.
The path to him lay through an ideological divide. My best boss, close friend and, by the way, an avid fisherman Yuri Lvovich Gendler announced the general principle of radio policy on the very first day of our acquaintance. "Everyone, except for the naked Marxists buried in Pyongyang and Harvard," he solemnly declared, "knows that what opposes the absurd idea of ​​communism is not capitalism, as you were taught in school, but life outside of any party dogma and imposed ideology. This is how the world lives, which it is not for nothing that it is called free, and you will have to tell about it after throwing off the Soviet blinders."
I must admit that they did interfere. We all came to America in the hope of finding the opposite of the USSR. Instead, we had to make sure that comparing them is as ridiculous as a kilogram with a kilometer.
It is not easy to overcome this delusion. Columbus, who sailed to one country and ended up in another, did not succeed until the end of his days. I was more lucky. At the end of the journey, I made the most important conclusion for myself. "Truth is easy to tell only about the society that hides it," I decided. ".
After 40 years and thousands of hours on the air, I still firmly believe that I have never engaged in any Western propaganda, except for the one that is a story about the experience of imilation to freedom. All these years, I thought it was necessary to share only what was important, interesting, necessary and funny, whether it was a new book or a wonderful film, a bright exhibition or a fun fair, turbulent politics or a fierce controversy, a mushroom hunt or, frankly, fishing.
I don't think so – I am, perhaps, sure that by opening up America to our listeners, we helped get rid of the wild clichés and cartoons of the Cold War, which for many replaced the images of the New World. Simply put, I realized that there are people living across the ocean who know or don't know syroezhka in person, it's hard to imagine them with the beaks of the Pentagon's hawks. At the same time, I never considered the position "above the fold" or "everything is not so clear" possible for me. I just remember that I don't always talk to like-minded people. Americans call it "preaching to the church choir." It is much more difficult to convey a thought, to tell everything as it is, not only to one's own, but also to outsiders and distrustful ones. It is possible to find a common language with them on the neutral ground of everyday life. I consider it my task at "Svobode" to live on this soil, without compromising on anything fundamental, and I believe in its feasibility.
After all, America was not always the main enemy. I remember how she was respectfully called "partner". And if there was a time when our favorite books, films and melodies came from the New World, then even today, contrary to the voices of Putin's wild media, America is capable of teaching some a lot, and has trained others to regard it as an antipode and a scarecrow.
Alexander Genys is a writer and publicist, host of the "View from New York" podcast
Opinions expressed in the "Author's right" section may not reflect the editorial office's point of view