Convincing without denying yourself, the challenge of the LR debate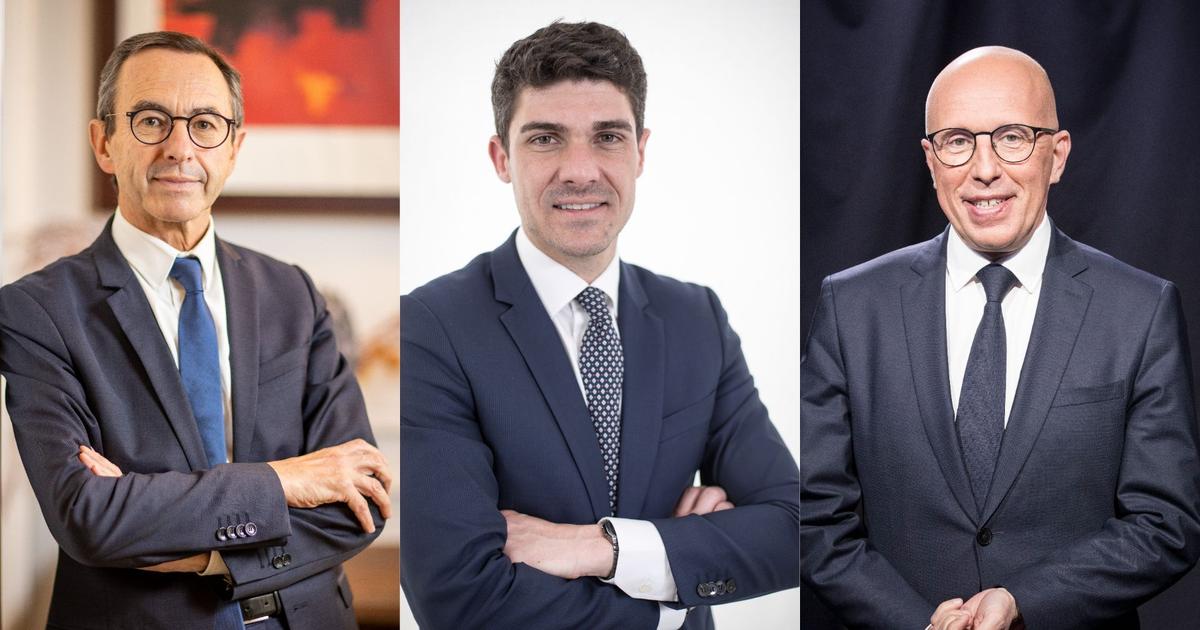 DECRYPTION – The three candidates are counting on this televised meeting on LCI to win the campaign.
On the one handEric Ciotti, or rather Raphaël Schellenberger, LR deputy for Haut-Rhin. The other, Bruno Retailleau, or rather Pierre-Henri Dumont, LR deputy for Pas-de-Calais. Between, Aurelien Pradie, in his own role. To prepare for the only televised debate of the campaign for the presidency of the Republicans, the deputy of Lot and his supporters, who pleaded for several televised appointments, met Tuesday morning at the National Assembly for a "brainstorming" session. Or rather a life-size rehearsal where friends have taken on the costume of opponents. Objective for the outsider and youngest of the competition: to try to impose his line of "popular right" and become one of the two finalists. "It's not a stagedsays Aurélien Pradié, but a discussion on each subject, one by one. I spent a lot of time preparing on the merits. Then, I come as I am, I intend to remain authentic.
Aurélien Pradié's friends who watched…