Could the SNCF really transport a football team like PSG?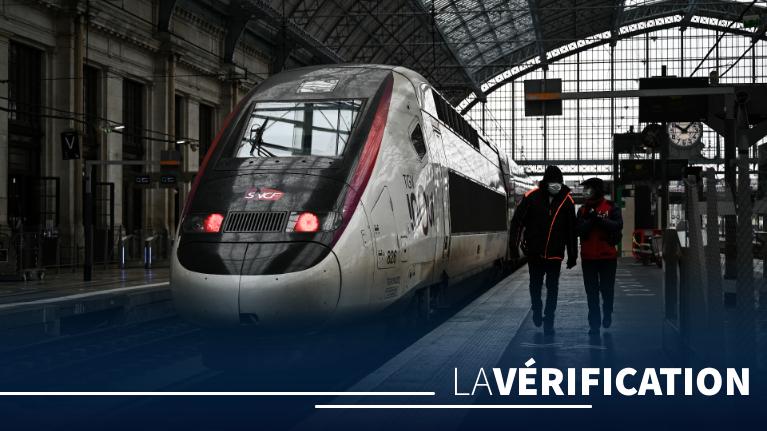 THE CHEKING PROCESS - If the company claims to have offers adapted to professional sports teams, the clubs highlight their constraints in terms of security and schedules.
Will we one day see Lionel Messi and Kylian Mbappé sitting side by side in a TGV? This will not be the case for Paris Saint-Germain's trip to Lyon on Sunday. And it's probably not right away. But the controversy that opposed last week the PSG and the SNCF at least had the merit of raising the debate on the question of the means of transport of professional sports teams. And this, at a time when the government is asking everyone to make efforts to be sober in the face of the energy crisis and climate change.
Let's rewind a bit first. The controversy was born on September 4, with a tweet from the director of TGV-Intercités Alain Krakovitch offering his services to PSG after a Paris-Nantes journey by plane. She ignited the next day, after the words of club coach Christophe Galtier, under the laughter of Kylian Mbappé, on trips "by sand yacht". There followed a torrent of reactions, including from Prime Minister Elisabeth…