Courteous as a savior, the Canucks can blame themselves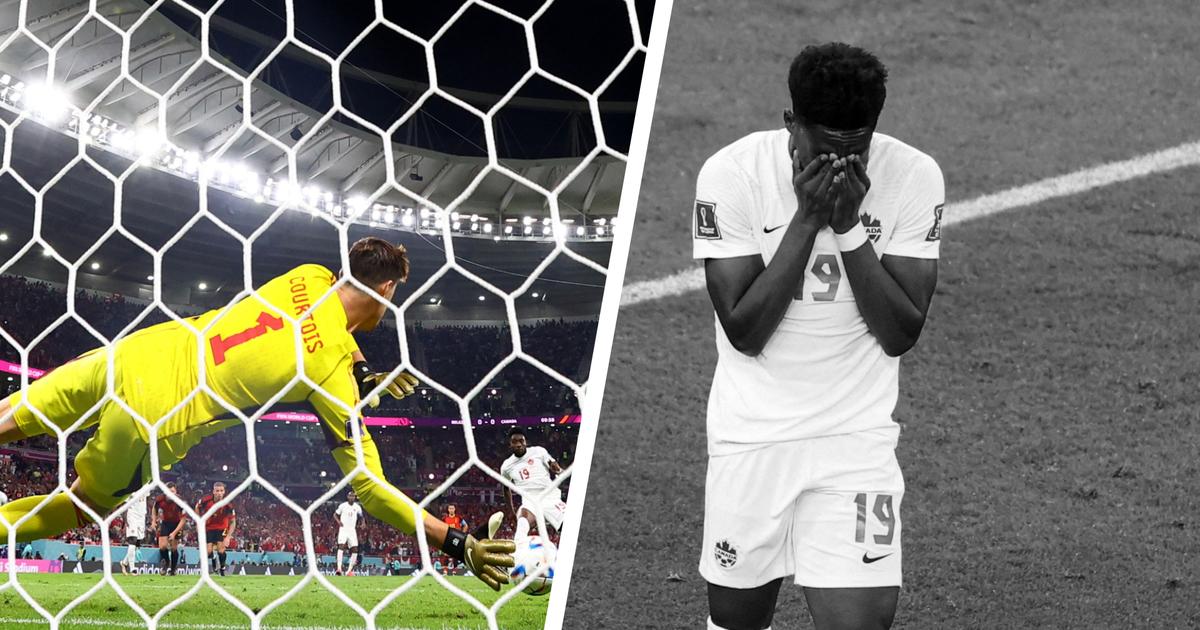 De Bruyne unrecognizable, the Canucks in lack of success … Here are the tops and flops of the narrow victory of Belgium against Canada (1-0).
TOPS
The Courtois wall
If Belgium has achieved a clean sheet and brought back the three precious points this Wednesday evening against Canada (1-0), it is largely thanks to its doorman Thibaut Courtois. The Madrid native has shown that he is one of the best goalkeepers in the world, if not number one. With the game just ten minutes into the game, he fended off a Davies penalty by diving perfectly to the left. Beyond this decisive stop, the Belgian goalkeeper made a multitude of high-class parades (30th, 80th). A reference match for him.
Batshuayi as a hero
If Courtois saved his people several times, it was obviously not him who offered the victory to the Red Devils but Michy Batshuayi. Just before returning to the locker room, the Belgian striker was launched by a perfect opening from Alderweireld and concretized with the left foot (44th). Well padlocked by the Canadian defenders, he still got a few chances given the low number of good balls received. Batshuayi did the job in the absence of Romelu Lukaku, still injured.
FLOPS
The lack of success of the Canucks
If Belgium was rather effective by registering the only goal of the match, the Canadians did not manage to find the fault. Admittedly, the attackers stumbled on an Imperial Courtois but also sometimes lacked precision and lucidity, such as the many off-target headers from Larin, the misses from David or the penalty missed by Davies. The Canucks can blame themselves because they have often been more dangerous than the Belgians.
De Bruyne lacks inspiration
When the metronome is not on a good night, the whole Belgian team feels it. Usually so skilful, Kevin De Bruyne was disappointing on Wednesday. Like this badly negotiated counter at the start of the match (19th). It's rare but the midfielder made a mistake when the Belgians went on a crazy counter-attack in a three-on-two situation. The Manchester City leader looked for Carrasco while Tielemans was alone on the other side… A bad choice that doesn't look like the Belgian star. Let's hope for Belgium that their darling finds all his technical class during the next match of the Red Devils against Morocco. This Wednesday evening, he was not at his usual level.