Cyril Hanouna knocks out "The late with Alain Chabat"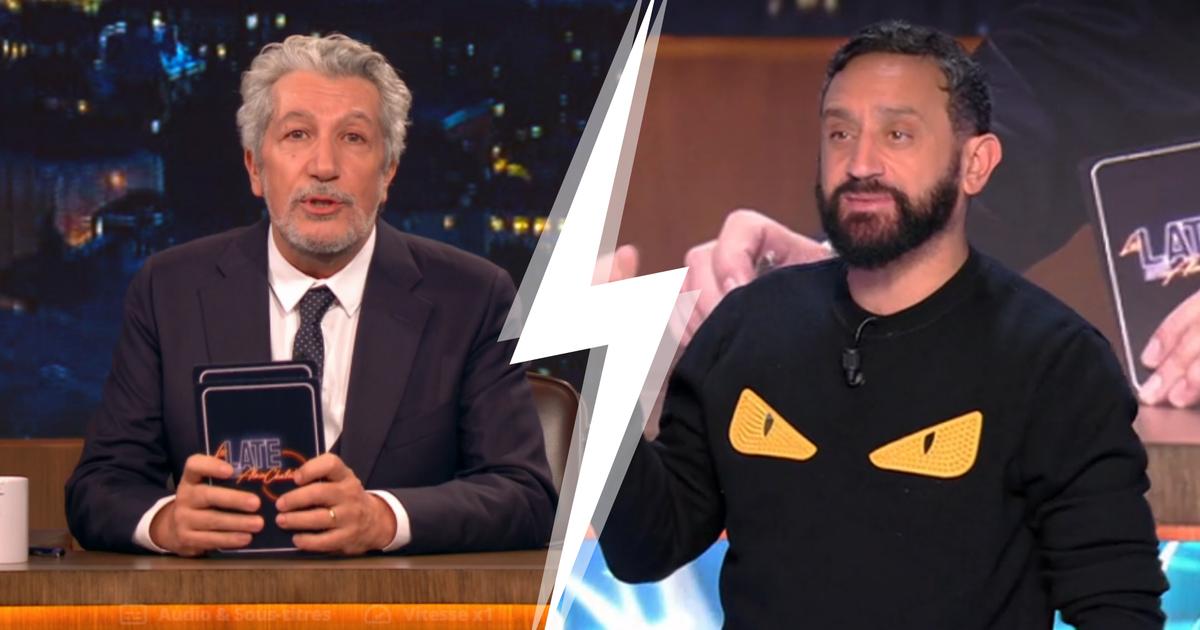 VIDEO – The TF1 talk show is about to complete its first week of broadcasting. And the least we can say is that it is not to the taste of the host of C8.
"He has not once again passed the million"attacks Cyril Hanouna, speaking of the "Late with Alain Chabat". This is the new media of the moment. Since Monday, November 21, every evening in the second part of the evening, the actor gives an appointment to viewers for an American program. A major challenge given the many flops of such a concept across the Atlantic. And according to the presenter of C8 "ça does not take off at all".
So revenge following a tackle from his colleague or not, Cyril Hanouna takes pleasure in pressing where it hurts. "Afterwards we will say that I do not like it but I just give the figures. 980,000 viewers, even those who love the show know it's catastrophic", he says. While the program had 1 million viewers for the premiere, 1.6 million following the match between France and Australia, its audience plummeted to 976,000 then 980,000 people on Wednesday and Thursday evening.
"We will have to reimburse"
"Know that a show costs 500,000 euros, it's 5 million for ten shows, affirms with certainty Cyril Hanouna before detailing, 400,000 euros for the production, 100,000 euros for the guests. At 500,000 euros per show, TF1 is losing a lot of money with this program. He then explains that the chain has sold a market share of 35% to the under 50s. "He is painfully at 20, so it's 15 points apart". The columnist Benjamin Castaldi completes the subject by explaining that they will be obliged to give free space. "They will accumulate a delay and it will therefore be necessary to reimburse all advertisers for free"specifies the ex-presenter of "Secret Story".
And even if the news does not seem to sadden him more than that, Cyril Hanouna admits all the same that he "thought it would work out better". It doesn't take more to Guillaume Genton to add a layer. "The problem with this show is that it was not designed to please viewers. It was designed to please Alain Chabat. So instead of addressing the people watching, we are in between, in parodies that only speak to three sores. According to the columnist with blue glasses, TF1 had a boulevard to make audience with the World Cup.
"For them it is a huge disappointment, reveals Cyril Hanouna by completing: from a reliable source, the new boss of TF1, Rodolphe Belmer is quite upset. It's the industrial accident of the year.. Still according to this source, the latter will "take things in hand because it's a lot of money spent". He concludes by ironically congratulating Alain Chabat for "this beautiful winter. I don't know where they put these 400,000 euros of production..