Cyril Hanouna's new tackle at TF1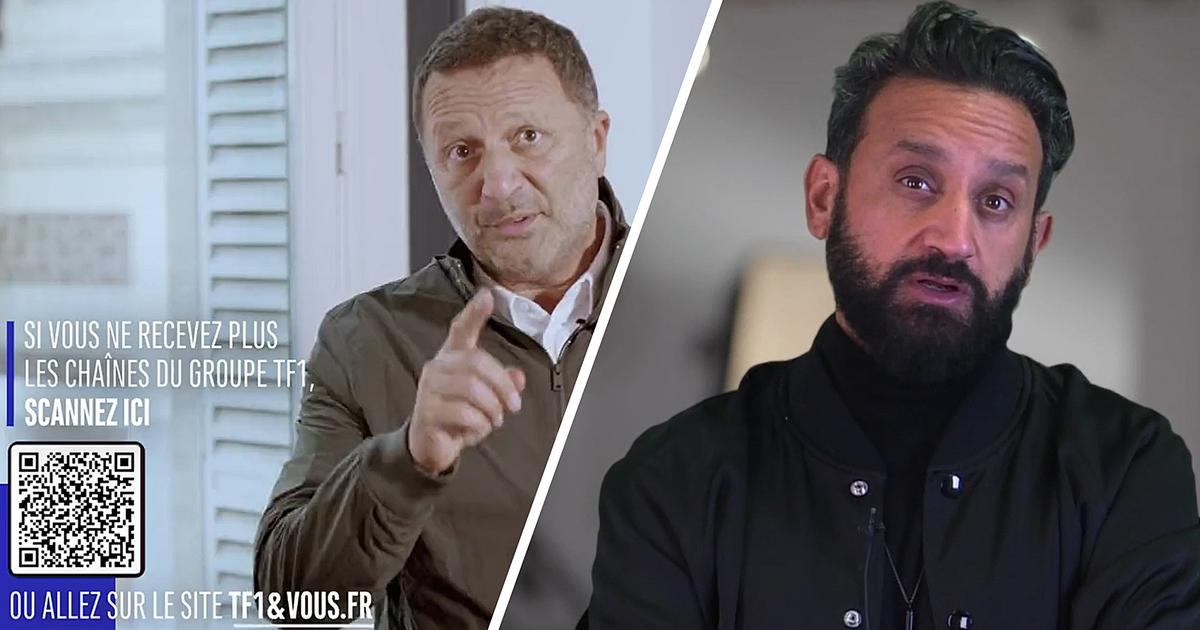 The host producer of C8 and the teams of "Touche pas à mon poste!" had fun with the conflict between their employer and the TF1 group by broadcasting a parody of the video made a few days earlier by their competitors.
Since September 2, audiences for TF1 group channels have been impacted by cutting off their signal on Canal+ and TNT Sat satellite offers. A situation that prompted the private channel to address its aggrieved viewers in a video embodied by its main animators and journalists. In this one, Gilles Bouleau, Jean-Luc Reichmann, Évelyne Dhéliat, Nikos Aliagas, Harry Roselmack, Hélène Mannarino, Anne-Claire Coudray, Camille Combal, Denis Brogniart (since filming the new season of "Koh-Lanta" in the Philippines), David Pujadas, Arthur, Ruth Elkrief and Marie-Sophie Lacarrau follow one another to, with one voice, deplore this situation and propose several solutions via a QR code pointing to a page on the MyTF1 site.
A video that Cyril Hanouna and his teams had fun parodying on Monday in "Don't Touch My Post". "To have TF1 and the other channels of the TF1 group on MyCanal, Canal+ had to pay 15 million euros for channels with free access on DTT", explained the host of C8, adding that the negotiations between the two private groups did not lead to an agreement. After broadcasting the TF1 video, he unveiled that of "TPMP". "We too, with the columnists, wanted to mobilize", he announced. Cyril Hanouna, Valerie Benaim, Guillaume Genton, Danielle Moreau, Beatrice RosenBenjamin Castaldi, Géraldine Maillet, Nino Arial, Bernard Montiel, Matthieu Delormeau and Gilles Verdez, in turn, delivered a message. "We expressly ask the Canal+ group not to restore the broadcasting of the channels of the TF1 group"they concluded after listing a number of shows. "And if by chance you want to see TF1 programs that work, meet every Thursday on C8 with "Only the truth matters". »
Read alsoCyril Hanouna vs TF1: chronology of six chaotic years
This parody alone illustrates the showdown that has pitted Cyril Hanouna against TF1 for many years. On February 13, 2013, he reported for the first time that "Touche pas à mon poste" was boycotted by the competing group and that no TF1 host had the right to go to his show. After the transfers of Ara Aprikian and Xavier Gandon from the Canal+ group to that of TF1tensions had increased, particularly in April 2016 with the launch of a competing talk show, "Five to Seven", hosted by Arthur. A few months later, Yann Barthès installed "Quotidien" in access prime time on TMC. And the departure of Camille Combal, columnist much appreciated by Cyril Hanouna, to TF1 in September 2018 had not helped.