Daimler Truck unveils its first electric truck with a capacity of 40 tonnes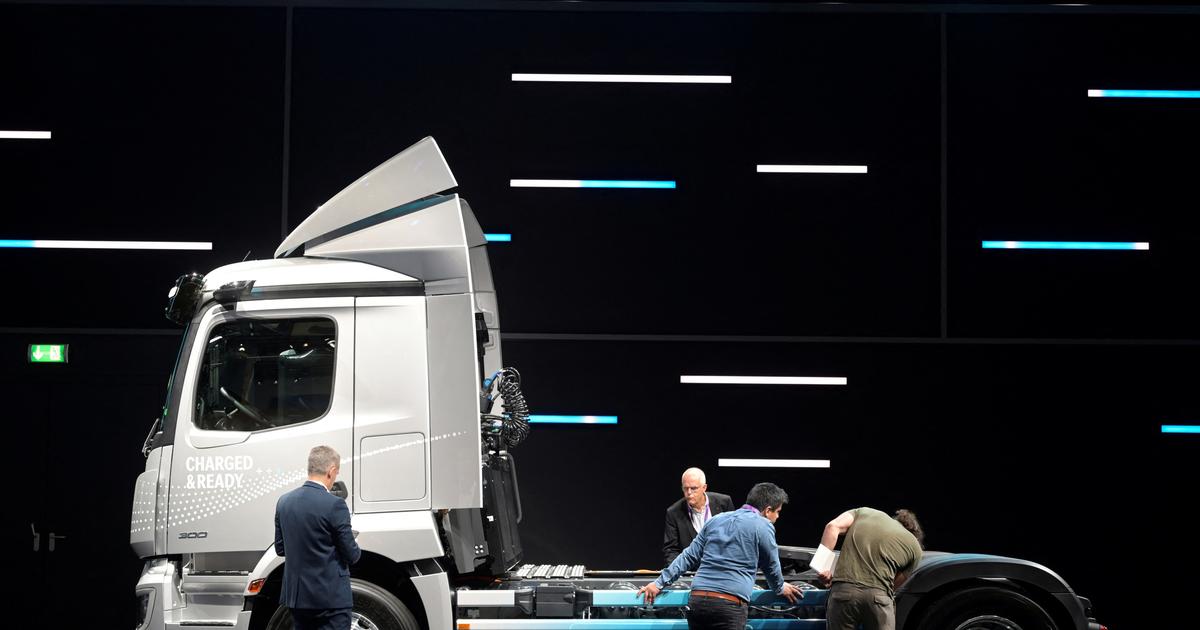 With this announcement the German manufacturer outweighs its competitor Tesla.
The world leader in heavy goods vehicles Daimler Truck presented its first truck on Sunday all electric with a useful capacity of 40 tons, overtaking its American competitor Tesla which is struggling to launch its own. A prototype of the brand's vehicleMercedes Benz», referred to as «eActros Long Haul» electric, was presented at a press conference before the German utility show «LPNwhich opens in Hanover on Monday.
The eActros, with a range of around 500 kilometers on a single battery charge, is expected to be ready for series production in 2024, according to a statement. The truck's batteries can be charged from 20 to 80 percent in series at a charging station of around one megawatt of power in less than 30 minutes, it said. The American e-commerce giant Amazon and the German logistics group Rhenus will test the vehicle in real operation mode from 2023, according to a partnership signed with Mercedes-Benz Trucks, one of the brands of the Daimler Trucks group.
Tesla delayed
The manufacturer is also presenting in Hanover a second version of the eActros for the transport of goods in urban and suburban areas, with a range of 300 kilometers and a capacity of up to 40 tonnes. These electrified trucks have been developed to meet the same durability requirements as the Actros model in diesel version. This means that the electric truck should drive 1.2 million kilometers in ten years of operation, assures Mercedes-Benz.
Read alsoTesla worries the financial markets
By 2030, CO2-neutral commercial vehicles are expected to account for up to 60% of sales across thirty European countries, according to Daimler Truck. The American competitor Tesla was strong in 2018 to launch a 40-tonne model with a range of 800 kilometers, counting on producing it in series from 2019. These plans have been delayed but Tesla boss Elon Musk has promised that deliveries of its electric truck will start well "This year", in a tweet issued in August.